Your flights are an important part of your Wendy Wu Tours experience. We only work with airlines with the best reputations for service, reliability and punctuality. We use reputable domestic airlines for internal routes.
We include return international economy-class flights as part of our Fully Inclusive Classic Tours, Immerse Yourself Tours and Deluxe Collection Tours.
Preferred Airlines

The airlines offered have the finest reputations for service and reliability on their international and domestic routes. Wendy Wu Tours works closely with our preferred airlines to ensure you travel to and from your destination conveniently and in comfort. We choose to fly Cathay Pacific, China Southern, Singapore Airlines, Vietnam Airlines, QANTAS and their codeshare partners.

Redefine travelling with the comfort and quality of Cathay Pacific. Experience premium cabins, relax with award-winning in-flight entertainment and travel in comfort with the exceptional service that Cathay Pacific is renowned for. Cathay Pacific provides a gateway to the world, operating over 70 flights a week from Australia to Hong Kong. From their hub in Hong Kong, Cathay Pacific serves over 170 destinations spanning 42 countries; including over 20 cities in China, served by Cathay Dragon.

QANTAS Airways is one of the most recognised brands in Australia. QANTAS Airways continues to provide outstanding service to its customers and is at the forefront of the international civil aviation industry, as well as being a oneworld airline partner offering direct flights between Sydney and Beijing.

Amongst the most respected carriers operating from Australia, Singapore Airlines offers seamless connectivity to a global network of over 90 destinations via its Changi Airport hub, including more than 40 destinations across Asia served by its regional wing, SilkAir. On board, guests enjoy unparalleled service, comfort and entertainment, seated in some of the world's youngest and most modern aircraft.

As the national carrier of Vietnam for over 50 years, Vietnam Airlines operates 84 routes to 21 domestic and 28 international destinations with more than 300 flights daily. Vietnam Airlines is part of SkyTeam, the world's second largest global airline alliance. The airline's extensive flight routes within Asia also make it the perfect option to allow you to explore beyond Vietnam.


This multi award winning airline connects people and places around the globe through their amazing hub in Dubai, inspiring travel to over 150 destinations worldwide. Onboard its modern and efficient fleet of more than 265 aircraft made up exclusively of A380 and Boeing 777 aircraft, Emirates offers unparalleled comfort and service. Onboard, Emirates passengers can relax with spacious cabins, enjoy the award-winning ICE inflight entertainment system and dine with regionally inspired cuisine.


Malaysia Airlines is the flag carrier of Malaysia. It operates from a primary hub in Kuala Lumpur. The airline flies to about 60 destinations and is a member of the oneworld alliance.

Thai Airways International, one of South-east Asia's largest airlines with connections through Suvarnabhumi Bangkok International Airport, to over 70 destinations globally. THAI's award-winning service anticipates every need and delivers hospitality with a unique Thai touch, from check-in to the final destination. THAI, Smooth as silk.

United operates daily nonstop services from Sydney to Los Angeles, San Francisco and Houston and from Melbourne to Los Angeles with convenient connections across the Americas, Central America and South America. All flights between Australia and the US are operated by Boeing 787–9 Dreamliner aircraft. United Airlines and United Express operate approximately 4,600 flights a day to 357 airports across five continents. United is proud to have the world's most comprehensive route network, including U.S. mainland hubs in Chicago, Denver, Houston, Los Angeles, Newark/New York, San Francisco and Washington, D.C. United operates 757 mainline aircraft and the airline's United Express carriers operate 551 regional aircraft. The airline is a founding member of Star Alliance, which provides service to 193 countries via 28-member airlines.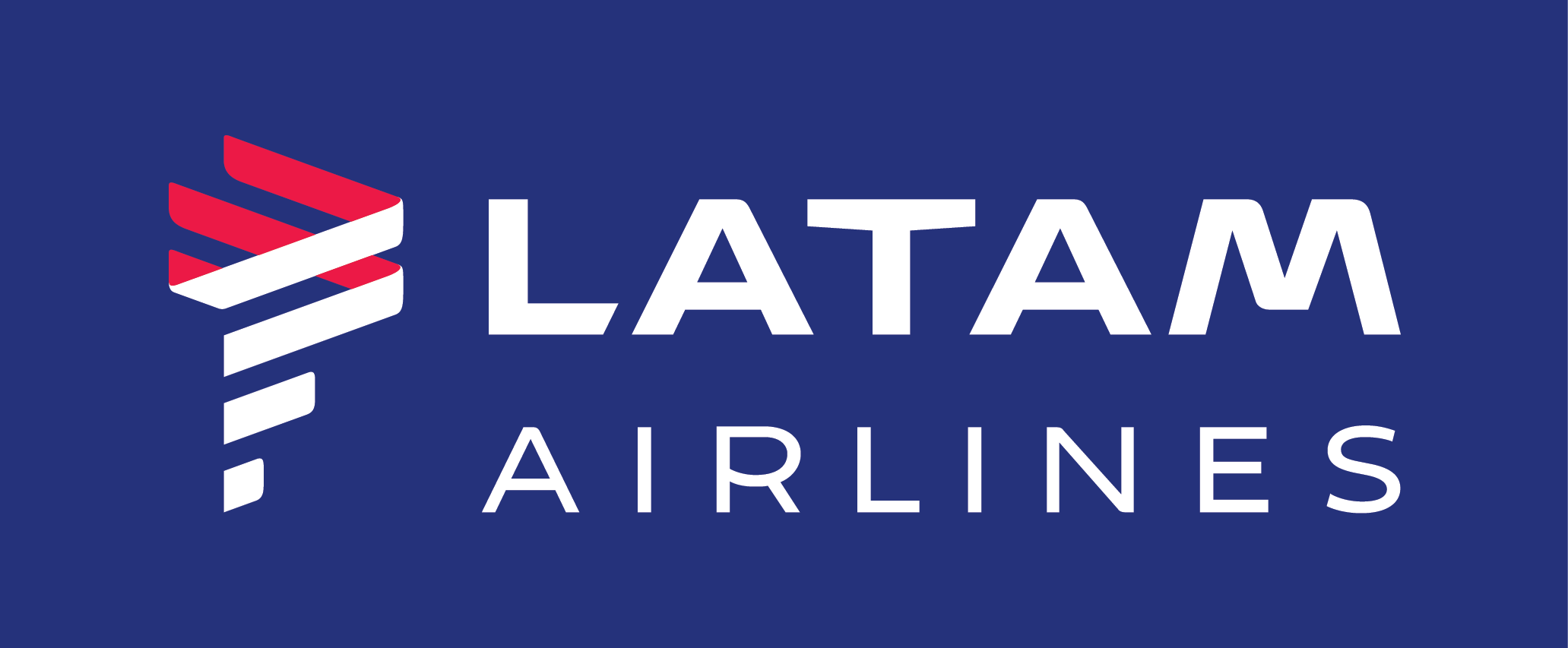 LATAM Airlines is South America's leading airline. Part of the Oneworld alliance, LATAM offers the best network connectivity in the region on one of the industry's most modern and diverse fleets. From Sydney, LATAM operates a Boeing 787-9 seven days and week to Santiago, Chile, via Auckland and will operate five weekly direct flights from Melbourne to Santiago commencing January 2019. From Santiago, the airline connects to more than 115 destinations across the region.