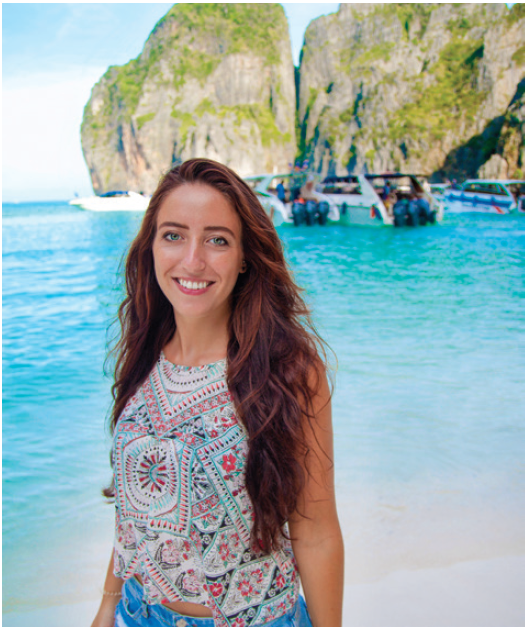 Q&A WITH DINAH SHAFRY
TAILOR MADE/FIT SPECIALIST
Tailor-made specialist, Dinah, gives us an insight into her travel experiences and most memorable moments.
Tell us a bit about your background in the travel industry.
After graduating with a degree in Biology I came to Australia from Germany, on a working holiday visa with the goal of starting a career in the tourism industry. After travelling the country, I started off as a travel consultant in a small independent backpacker travel agency in Cairns just over three years ago. I further worked as a travel consultant in Sydney booking adventures all over Australia and New Zealand before commencing my career at Wendy Wu Tours fulfilling my dream of booking my favourite destination: Asia.
What's your role at Wendy Wu Tours?
I'm a huge fan of bespoke travel which is exactly what my job allows me to do for our clients at Wendy Wu Tours. I organise privately guided tailor-made tours, which means every holiday I put together is completely tailored to the individual. Whether you want to experience a temple stay in the mountains of Japan, cycle around the riverbanks of Yangshuo in China or cross the border from Thailand to Laos on an overnight slow boat, we can plan it all!
Why do you like working in the travel industry?
Travelling is my biggest passion. Coming from a very mixed background myself and therefore having family all over the world, I have travelled since I was born. My number one goal in life is having travelled the entire world by the time I retire to then settle in my favourite place in peace to think back on all the great memories. Many people ask me: "Aren't you jealous of planning holidays for others while you're here working?" – Absolutely not! It couldn't make me happier coming to work every day knowing I'm planning the trip of a lifetime for my clients. I know I'll be back out there travelling myself in no time.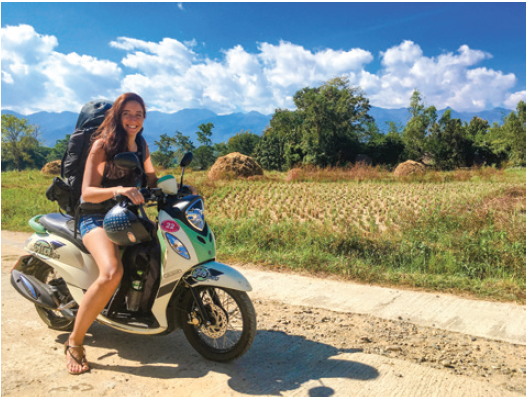 How many countries have you visited? Which has been your favourite so far?
I've been to over 30 countries and counting. Asia is definitely my favourite destination overall, I love the food, the people, even the smell on the streets from the incense. At a push I'd probably say Japan as a country, although it's hard to pick favourites.
Top 5 destinations on your bucket-list?
There are so many great ones, but I'll never forget watching the sunrise over the temples in Bagan, it was absolutely magical. After having visited thousands of temples they kind of start looking similar after a while, but the White Temple in Chiang Rai absolutely blew my mind. My favourite city is Tokyo no questions asked. My favourite landscape would be the rice terraces in Vietnam as of yet, but I haven't been to China which will probably top that. As for the locals I'll have to say Cambodia – happiest folks I've ever met!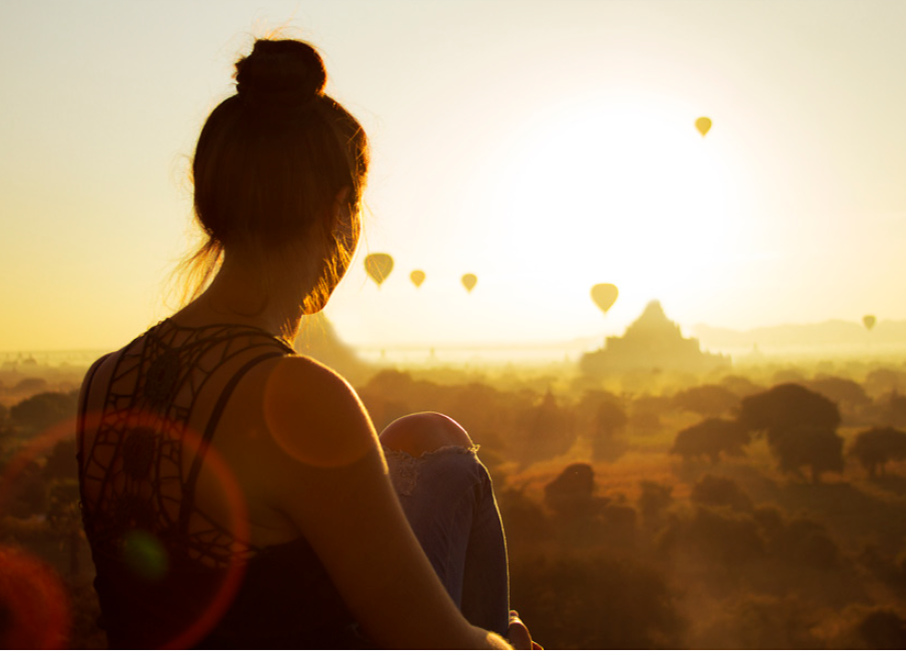 You can't leave home without….
Jewellery – I'm obsessed with it.
Do you speak any other languages?
My mother tongue is German and although I'm half Israeli my Hebrew is very basic. I learned French in high school which I've pretty much all but forgotten by now, but you can add English to the list.
What is the most enlightening thing your travels have taught you?
Life is short; concentrate on what truly makes you happy and value what you have. Material things don't matter but living in the moment does. Have stories to tell, not stuff to show.
Top tips for planning a tailor-made holiday.
Don't limit yourself to simple itineraries, anything is possible! Have a look into our group itineraries to get an idea of the destination as a starting point. From there we can either make small tweaks and changes to that itinerary or plan a completely bespoke holiday.

Any questions give us a call and ask away! You only live once, make the most of it. In saying this, my biggest tip is don't fit in as many destinations as possible. Take your time with each of them and really experience the food, culture and landscape, rather than ticking off as many countries as possible from your bucket list.