Tasmania is renowned for its delicious fresh produce. But where should you visit to sample these delicacies?
We've compiled our top 4 must-try foodie experiences.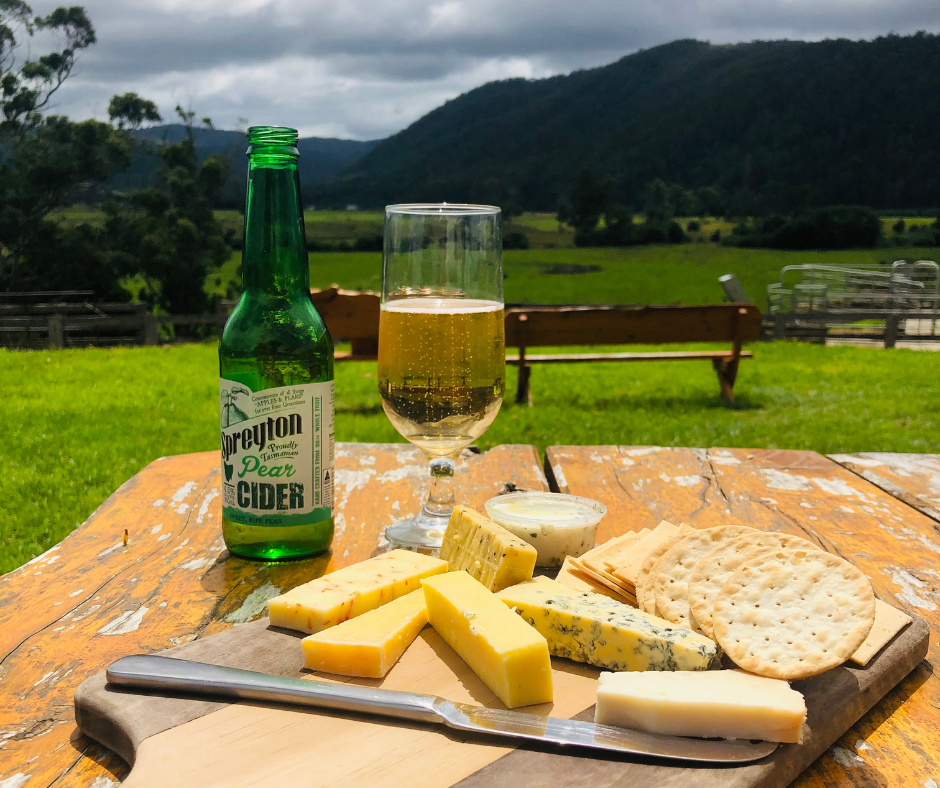 1. Explore the Tamar Valley wine region
A visit to Tamar Valley is easily one of the islands top foodie experiences. One of Tasmania's famous exports is its wine and this region offers a range of cool climate cellar doors that are likely to wow even the most experienced wine connoisseur. Sample local Rieslings, Sauvignon Blancs, Pinot Gris', Chardonnays and Pinot Noirs, along with a few other exotics that create a real sense of discovery. But that's not all you will discover there, the valley boasts some of the best cheese on the island offering sweeping views across the vineyards.
2. Experience an Oyster Farm
A visit to a working oyster farm is a great way to not only sample fresh produce, but also learn all about this fascinating mollusc. Wade out into the water for a visit to an active marine farm. You will be guided through the oyster growing process and be taught how to properly shuck these popular delicacies. At the end you will be treated with a taste of delicious pacific oysters fresh out of the water!
3. Discover Shene Estate & Distillery
Tasmania's whisky distilleries are growing in quality, number and popularity. But our top pick is the Shene Estate & Distillery. Boasting Tasmania's only triple distilled whisky and winner of various international awards, the actual estate is an experience in itself. You will be shown around the estate by the owner and head distiller (and escorted by their friendly dog "Rudd") as you learn about the fascinating history, with direct links to King George III among others. Afterwards, wander the grand estate grounds before tucking into some whisky sampling.
4. Delight in Bruny Island Cheese Company
Bruny Island is a foodie haven with numerous vineyards and fresh produce providers. Our island favourite is the Bruny Island Cheese Company that uses traditional techniques. Maturing cheese the old way, they ensure it retains that delicious full taste it's famous for. They also bake fresh bread and brew superb beer on the premises. What better way to spend the afternoon than sitting under their grand Blackwood trees, sampling their produce all the while overlooking their working farm.
Discover Tasmania and let us guide you through the best foodie experiences this island has to offer.
Uncover the gems of the east coast on our Tasmanian Highlights tour https://www.wendywutours.com.au/australia/tours/tasmanian-highlights.htm.
Explore the rugged wilderness of the island on our Tasmanian Trails tour https://www.wendywutours.com.au/australia/tours/tasmanian-trails.htm.