Special Groups
Perhaps you are a group travel organiser of your local club or society? We excel at creating bespoke holidays around your special interest, including sports themed tours, photography, gardening, art and history to name just a few.

Or you have a group of friends and family and want to create a specific itinerary or to travel on one of our existing tours as your own group.

With more than 20 years' experience in organising group travel to Asia, we have the local knowledge and expertise to ensure the tour is precisely tailored to your needs.

Just drop us a line and we can put together the perfect holiday for you.

A sample of what we can offer....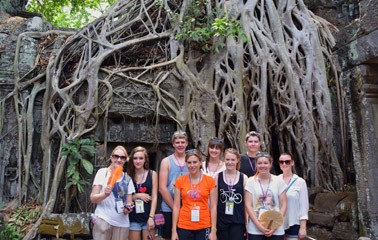 This school group experienced a 10-day Cambodia tour which featured the Temples of Angkor complex, they are pictured above at Ta Prohm, a sample of their itinerary is below:

Day 1: Australia to Phnom Penh

Day 2: Phnom Penh

Day 3: Phnom Penh to Battamang

Day 4: Battambang

Day 5: Battambang to Siem Reap

Day 6: Siem Reap

Day 7: Siem Reap

Day 8: Siem Reap

Day 9: Depart Siem Reap

Day 10: Arrive Australia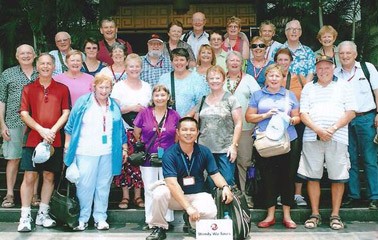 This Probus group spent 13-days on one of our Classic Tours, Vietnam at a Glance; they are pictured here in front of their hotel in Hue, a sample of their itinerary is below:

Day 1: Sydney to Saigon

Day 2: Saigon

Day 3: Saigon - Mekong Delta

Day 4: Saigon - Tay Ninh & Cu Chi Tunnels

Day 5: Saigon to Hoi An

Day 6: Hoi An

Day 7: Hoi An to Hue

Day 8: Hue to Hanoi

Day 9: Hanoi

Day 10: Hanoi to Halong Bay

Day 11: Halong Bay to Hanoi

Day 12: Depart Hanoi

Day 13: Arrive Australia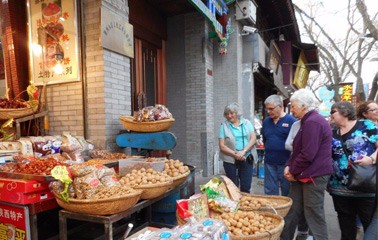 "Prior to the tour, Wendy Wu Tours were always happy to help with every detail of our trip no matter how trivial. Cambodia was an amazing place. Our guide was very informative, friendly and very accommodating and our bus driver was excellent. Accommodation was excellent and choices of restaurants were great."

Sandra Mackay-Galea
School Teacher/Tour Organiser

"Wendy Wu Tours were the icing on top of the cake. Our trip was wonderfully organised, and Yuka our tour guide just gave us all such memorable experiences."

Katie Smith
TAFE Group

"We found Kim to be a most helpful and attentive to all our needs...Tour activities were excellent with many memories to be treasured. Some of the most memorable activities were the Cu Chi Tunnel crawl, Cyclo rides through the streets of Hue and Dragon boat cruise on the Perfume River."

Probus Group



© 2016 Wendy Wu Tours, All Rights Reserved.
Wendy Wu Tours offers the best selection of tours to Asia. Wendy Wu Classic, Discovery & Deluxe Group Tours, Private and Tailor-Made Tours to Asia from Australia, New Zealand, the US and UK.
Offices in Sydney, Auckland, London, New York, Shanghai and Xian.