By now, you probably have a pretty clear idea of what you want to see on your adventure to Japan.
Perhaps the dazzling lights of Tokyo have captured your attention, or the gorgeous gardens of Kyoto have called your name. Japan is a place where the traditional and modern cultures blend to create this vibrant paradise. It's unlike anywhere else in the world. If Japan is not at the top of your list, allow us to tell you why it should be.
We have taken the endless number of experiences that await you in Japan and narrowed them down to the top 10. All that's left to ask is, unless you have ticked them all, have you really experienced Japan?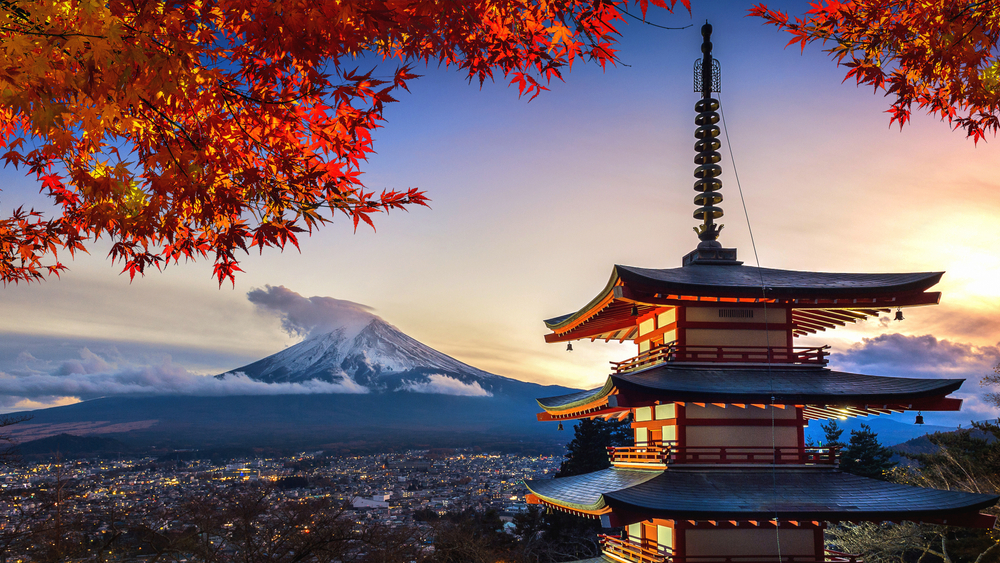 10. Experience a Themed Restaurant
Renowned for its quirky, bizarre and quite frankly, outlandish personality, Japan has embraced the themed restaurant and café culture, and made it uniquely theirs. Unlike your ordinary themed restaurant anywhere else, Japan has a restaurant for every possible niche! From a robot theme to a prison theme, and every peculiar fantasy in-between. Take a seat in the robot restaurant. Enjoy dinner, accompanied by a spectacular show of vibrant lights, wild music and a whole bunch of dancing robots. If you're feeling daring, head to the Dungeon Café for a night of horror, with eccentric energy and suspense. Mix your drinks in test tubes and beakers, but watch out for the monsters joining you for tea! Whatever takes your fancy, no-one quite does it like Japan!
Experience the Robot Restaurant on our 14-day Off-Beat Japan tour, prices from $10,540pp
9. Learn How to Make Sushi
Japan's most popular cuisine that has reached the world, sushi. With over a hundred kinds of sushi in Japan – what better way to appreciate the mouth-watering snack than to make it yourself? Discover the history and etiquette of making sushi with a professional chef. Learn the tricks of the trade when it comes to Japanese cuisine, from its place of origin! The sushi here carries a taste of authenticity, taking you back to Japan with every bite you take.
Learn to make sushi on our 22-day Japan By Rail tour, prices from $12,390pp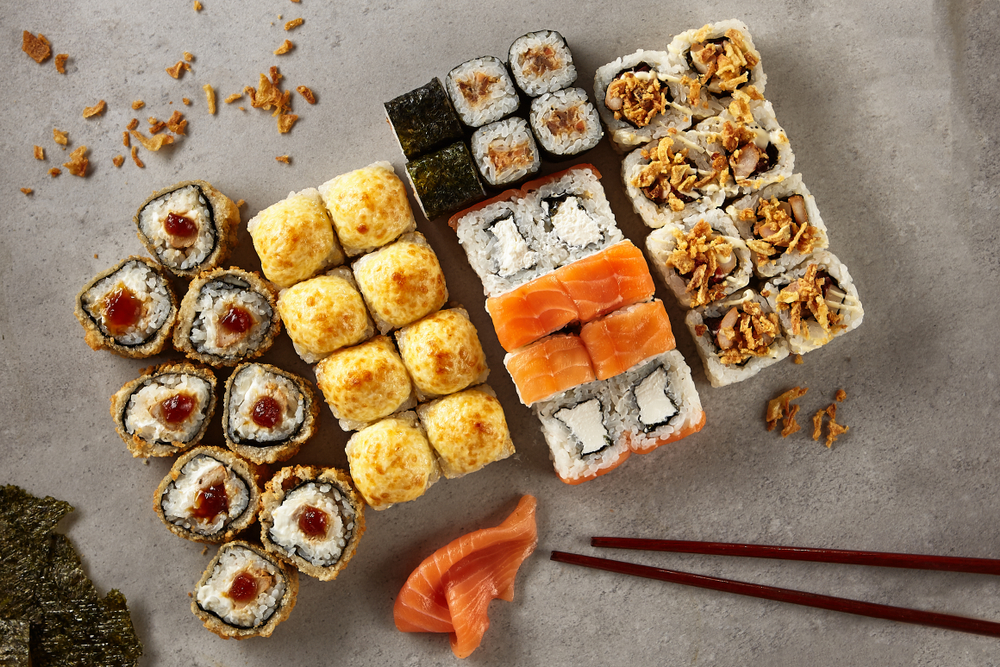 8. Cruise on Tokyo Bay
Where the night sky meets the futuristic and illuminated city of Tokyo. Tokyo Bay is the perfect viewpoint to gaze in awe at the twinkling lights of the capital. Offering a stark contrast between ancient and modern Japan, Tokyo is a glimpse of what makes Japan iconic; and to truly admire its beauty, one must board a boat! Take to the serene waters of the Bay and tuck into dinner with the backdrop of the city. It really does not get any more perfect than that!
Take a cruise on Tokyo Bay on our 9-day A Week in Japan tour, prices from $7,640pp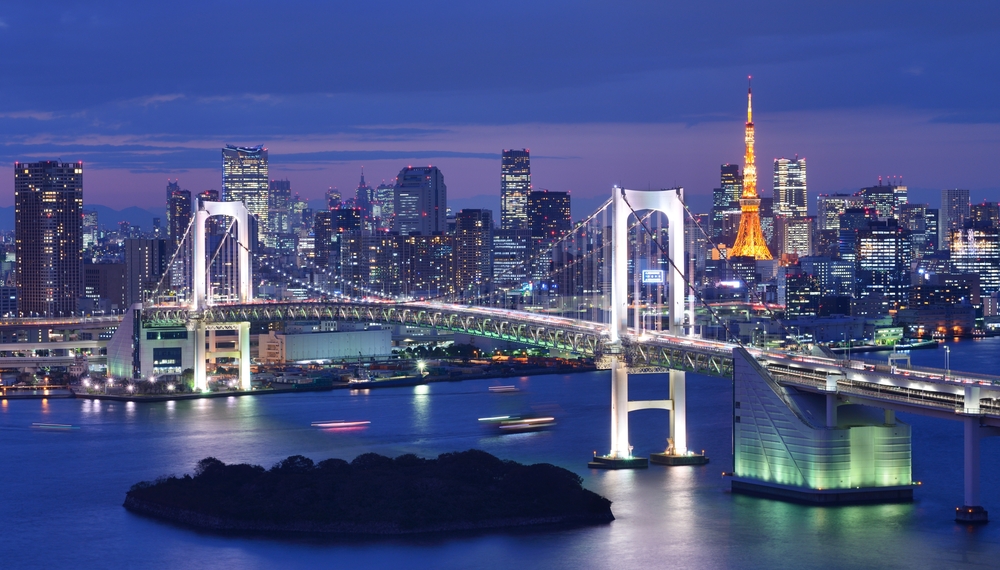 7. Admire Mount Aso
While Mount Fuji towers over the other peaks across the islands, Mount Aso should definitely not be overlooked. Sitting in the heart of the southern Island Kyushu, Mount Aso is the largest volcano in Japan. Its crater is one of the world's largest and encompasses various other active peaks. No picture can compare to the sense of wonder when gazing over the natural phenomenon in person.
Witness the volcano in all its glory on our 14-day Japan and the Scenic South tour, prices from $10,290pp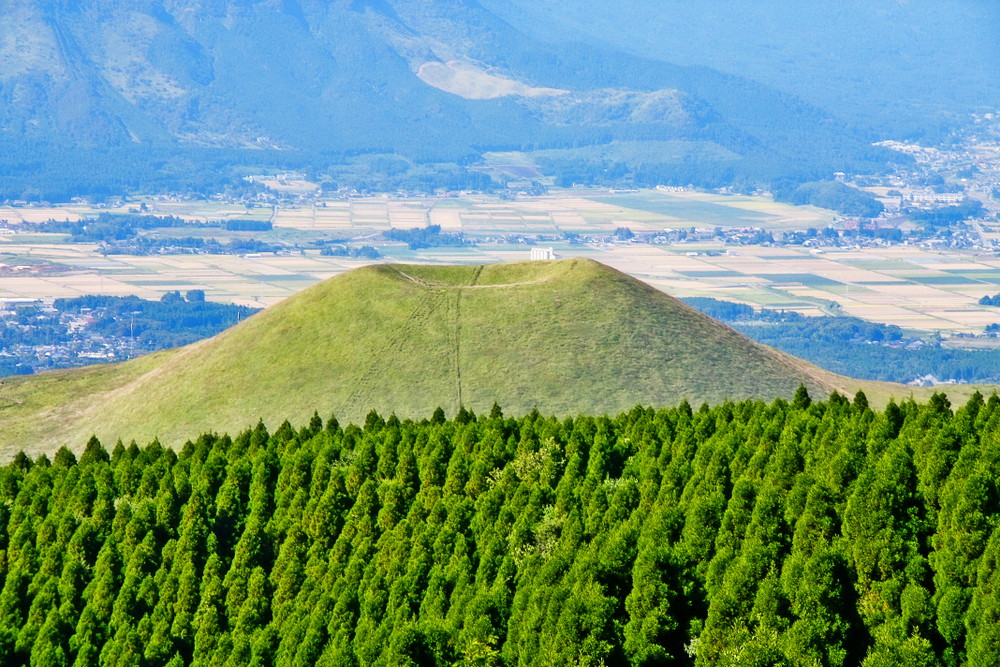 6. Learn About the Geisha Culture
Geisha, Japanese for 'person of art'. Elegantly dressed in stunning kimonos, with poise second to none. A Geisha is a woman that is cultured in the art of music, dance and performance. Symbolic of the Japanese culture, no trip to Japan is complete without witnessing a Geisha. See her in her splendour walking through the charming streets of Kyoto. The best way to immerse yourself into this Japanese culture, is to learn about it first-hand from a geisha herself.
Meet a Geisha on our 12-day Jewels of Japan tour, prices from $9,890pp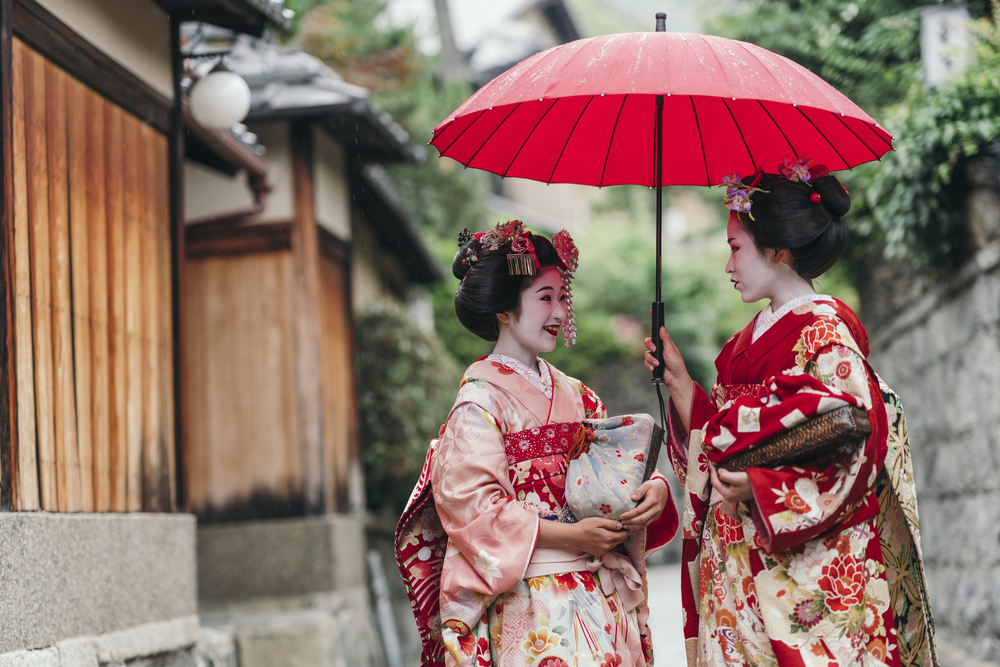 5. Witness a Sumo Wrestling Tournament
Sumo Wrestling is a symbol of Japan, and one of its oldest sports. It has become a ground shaking sport, for all the right reasons! Dating back over 1500 years old, sumo stems from a Shinto tradition, incorporating martial arts into the sport. Held at certain times of the year, if you ever have the chance to experience a match, you'll notice many of the traditional rituals are still performed today.
Experience a Sumo Tournament yourself on our 14-day Off-Beat Japan tour, prices from $10,540pp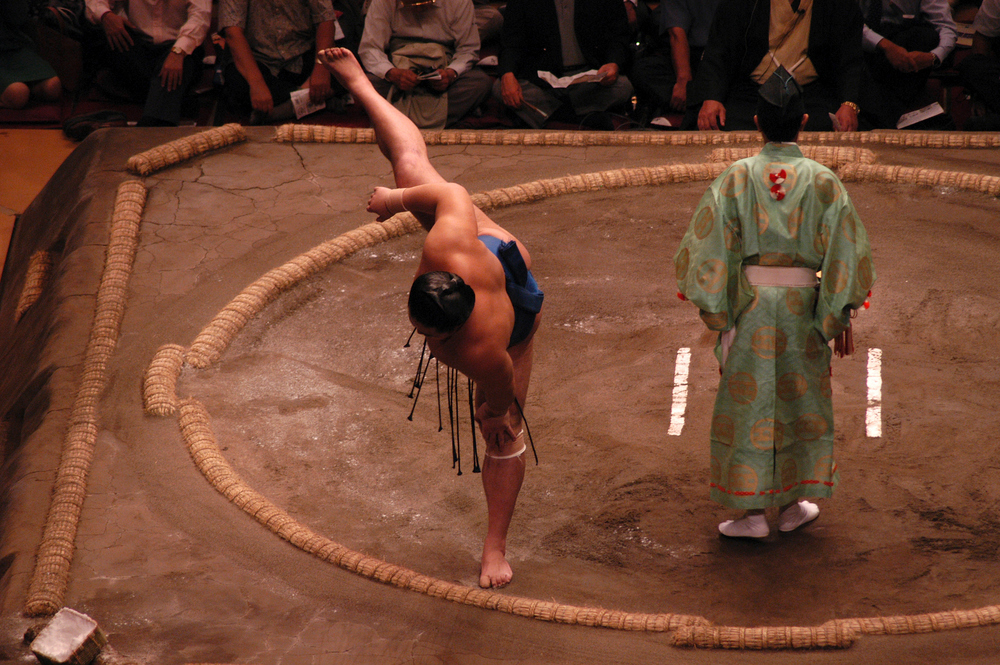 4. Enjoy a Traditional Tea Ceremony
A slice of Japanese traditions and ideals served with a hot cup of matcha tea. Experiencing a Tea Ceremony provides the perfect insight to the aesthetics and principles of Japanese culture. It is more than simply sipping the emblematic beverage. Brim-full with history, the ceremony's rituals offer more about the way of life than any other experience in Japan.
Take a sip at a traditional tea ceremony on our 18 day Japan Uncovered tour, prices from $11,820pp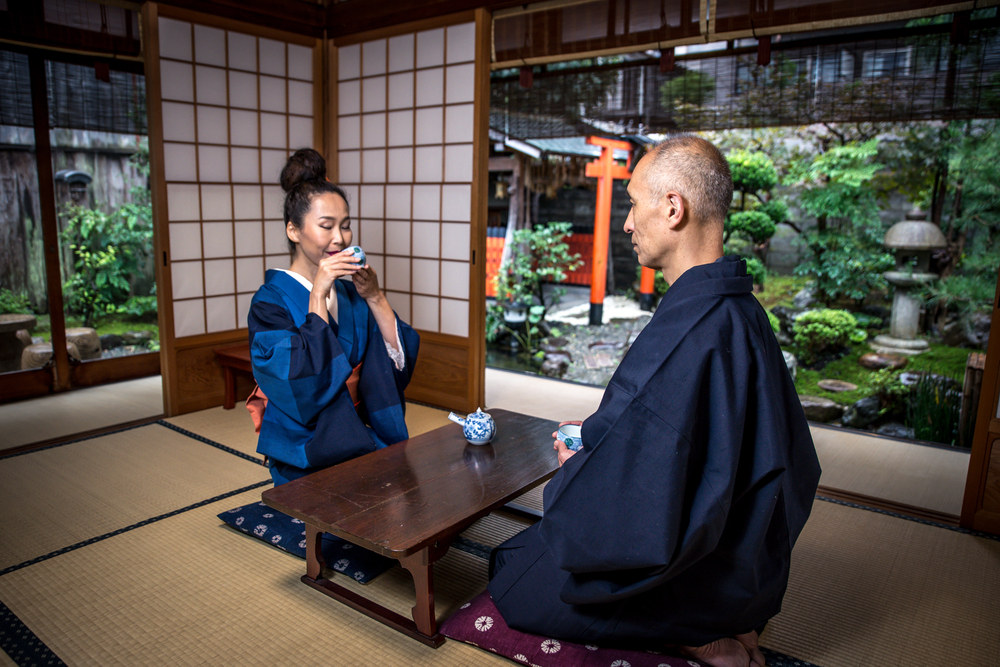 3. Eat Your Way Through Osaka
Osaka, also known as Japan's Kitchen, is a gateway to all things mouth-wateringly Japanese. Step into the world of food galore! Taste the delights of Okonomiyaki, a thick savoury pancake topped with whatever you like. Try the classic Takoyaki, a delectable dumpling snack served with a sweet sauce. An unofficial city motto, 'Kuidaore', meaning 'to ruin oneself by extravagance in food', is a motto we can all get behind!
Savour the delights of Osaka on our 14-day Discover Japan tour, prices from $10,580pp
2. Spend a Night in a Ryokan
Eat, drink and sleep like a local. A Ryokan is a centuries-old style of guesthouse that offers the ultimate experience of Japan. The traditional Japanese-style inn was created to maintain the natural standard of living, rather than showcasing the latest modern conveniences. With traditional sliding paper doors, low wooden tables and a futon with sitting cushions, there is no better way to experience Japanese life than residing in a Ryokan for a night. Sleep on futons and tatami mats, dine on traditional food and bathe in the relaxing warm waters of an onsen.
Experience a night in a Ryokan on our 15-day Journey through Japan tour, prices from $11,290pp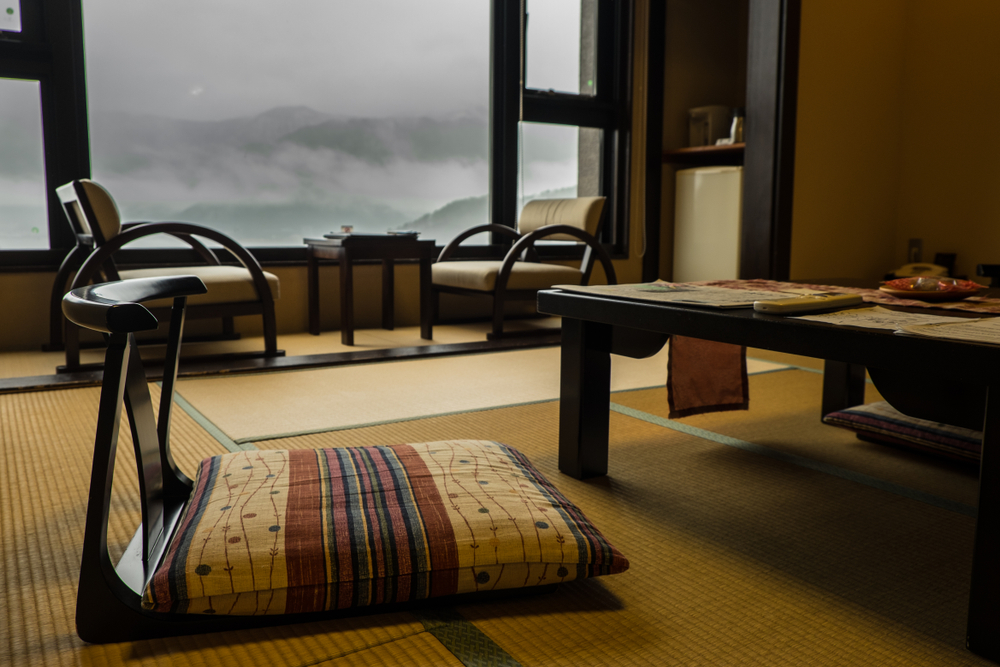 1. Bathe in an Onsen
Sitting at the top of our list is the ultimate experience in Japan. Japan's Onsens are natural hot waters caused by the island's volcanic activity. As these are natures way of inviting you to relax, onsens offer numerous mental and wellbeing benefits. With a variety of options from mud baths, to clear baths to open-air sand and steam baths – the Hot Springs have something for everyone.
Soak in an Onsen on our 14-day Japan and the Scenic South tour, prices from $10,290pp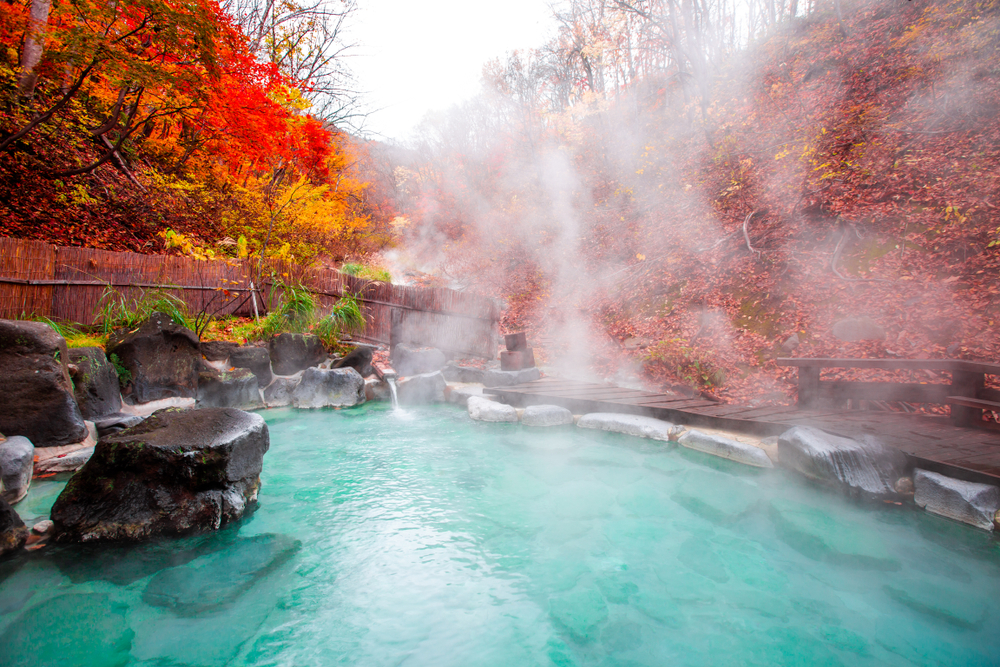 Feeling eager to tick these off the list? Japan could be the next destination you to add after all!
Explore our Japan Uncovered tour, our most extensive tour of Japan includes all the classic sights and key cultural activities.