You could spend an entire lifetime exploring all the regions of Asia and the subcontinent.
With many areas that were once out-of-bounds to visitors now open to showcase to the world. There's easier access to a wide selection of accommodation options. And most importantly, more ways to experience your chosen destination – it can be quite daunting to know where to begin! How about Fully Inclusive Guided tours? To say that we're passionate about travel to Asia is an understatement. We live and breathe Asia, and unlike many other companies, we include everything in our fully inclusive guided tours. In times when the Australian Dollar is buying less, it's reassuring to know that airfares, all meals, accommodation, daily tours, entrance fees and quite a bit more are included in your tour price. Having everything organised in advance saves you time and energy, and allows you to fit so much more into your trip and have the freedom to explore new areas and immerse yourself into the remarkable cultures you will encounter – your National Escort and Local Guides will add to these experiences with their invaluable insider knowledge.
At the heart of Wendy Wu Tours is our team of professional and dedicated National Escorts and Local Guides.
The expertise of our team not only ensures a smooth day to day running of your holiday, they also provide you with incredible insights into their homeland. From simple advice about the language and cultural norms, recommendations on where to eat (hidden gems!), to stories of their upbringing and memorable anecdotes, it's these experiences that create a truly memorable holiday and where their passion for travel is truly evident.
The most common feedback we receive from our returning passengers is praise for the caring, efficient and passionate nature of our guides:
Each guide went to great efforts to ensure that all group members' special needs and requests were met. They displayed a wonderful knowledge of their country, its history and culture that they were keen to share. Geoff and Penny Hiatt

Mr Nguyen Hoang Quan (Kim) was amazing. His knowledge of every place we visited was without question, the best we have encountered. From our first meeting (with him) to our last day, Kim was totally professional, helpful, and courteous. He went out of his way to make all of us feel 100% comfortable. And went far beyond what most guides would do to ensure our tour was a success. Rhonda Burton
Joining a group of fellow travellers also adds a social aspect to your holiday. Especially if you are travelling by yourself. Experiencing a new city with others allows a greater amount of interaction. It also provides a sense of comfort if you are feeling nervous or unsure in a new location. Lifelong friendships are often forged – we've had many passengers become such great friends that they meet up all over the world after their trips together!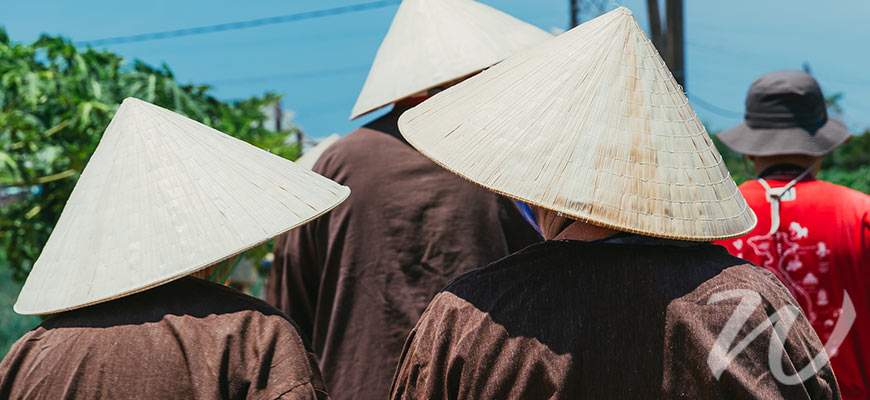 What destination is at the top of your list for 2016?