Day 1
MORNING
Start the morning with a visit to the beautiful lakeside Summer Palace, described as the 'masterpiece of Chinese garden landscape design'. Wander through the gardens and around the man-made lake, over arched bridges, and along the pretty promenades and pavilions. You're likely to see groups of locals practising Tai Chi. For a change of pace, head to Panjiayuan Market – with around 3,000 dealers, you'll find antiques, calligraphy, Qing dynasty-style furniture, ceramics, you name it! Don't forget to haggle (hint: start at half the price).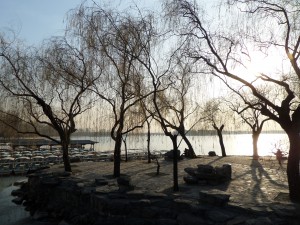 LUNCH
You've probably worked up an appetite by now: head to a dumpling house and order a banquet to try a variety of flavours – beef, pork, shrimp, whatever you please!
AFTERNOON
Well-fed, make your way to the Imperial Palace, also known as the Forbidden City because for 500 years it was off limits to anyone but the imperial household. Spend the afternoon milling about this fascinating palace, which is home to 17 palaces, five halls, and – legend has it – 9999.5 rooms! You'll want to be at the country's political heart, Tiananmen Square, in time for the sunset flag lowering ceremony, performed by the People's Liberation Army.
EVENING
When in Beijing, eat Peking Duck. There are several restaurants that specialise in the city's most famous dish, which has been served since the imperial era. Top off the evening with an exciting Chinese acrobatics performance, which dates back 2,500 years.
Day 2
MORNING
No trip to Beijing – no matter how fleeting – is complete without walking the Great Wall. Construction of this architectural feat began in the 3rd century BC, although the majority of what is left today dates from the Ming dynasty (1368–1644). With limited time, Juyongguan Pass is the best option as it is the closest section to Beijing, giving you time to take in the immensity of the wall.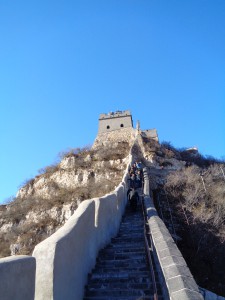 LUNCH
Feast on Zha Jiang Noodles, hand-pulled wheat noodles served in soup or with sauce (in Beijing, minced-pork, salty soybean sauce and veggies is the most popular).
AFTERNOON
Lose yourself in the hutongs, Beijing's 700-year-old maze of alleyways. Take your time to explore; this area is alive with delicious smells wafting from the street food stalls, locals playing mahjong and rickshaws weaving through the narrow lanes.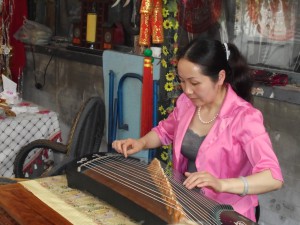 EVENING
For dinner, try the Mongolian hot pot, thin strips of mutton served with a boiling broth – this dish was brought to Beijing from the northern nomadic tribes of Mongolia. The Sichuan version is spicy, so beware! Finally, after a chaotic but fulfilling 48 hours, relax this evening at the famous Peking Opera, where performers sing, recite, act and do martial arts dressed in flamboyant costumes and makeup.