To be 100% honest with you, Taiwan wasn't very high on my list of "must do's" in the travel world. It's the sort of place that's easy to forget about if you haven't been there or don't plan to. However, after spending a week there in May to explore this small island (formerly known as "Ilha Formosa" – "The Beautiful Isle"), my opinion changed completely – this is truly one of Asia's undiscovered gems!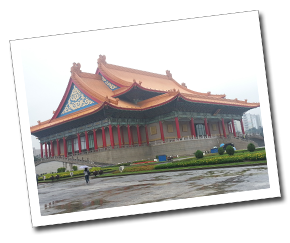 Your first stop will more than likely be Taipei, which is only a short flight of just over an hour from Hong Kong. This is a bustling city of almost 3 million people, but the city is very well laid out. There are food options everywhere – from beautiful dumplings that have to be hand-weighed before steaming to ensure they're a uniform weight, to Chinese street food, western fine dining and everything in between.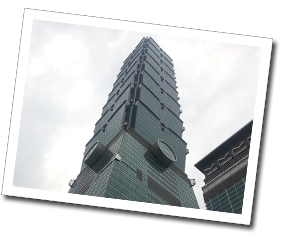 The "must do" of Taipei is "TAIPEI 101" – which is currently the third-tallest building in the world and to grab an audio tour at the top as you look out at the city from such a great height is a great way to get you bearings and provide you with a background on this interesting city.
For a shopping fix, The Shilin Night Markets should be put on your itinerary too – it's a great place to engage in some friendly haggling for a bargain to take home.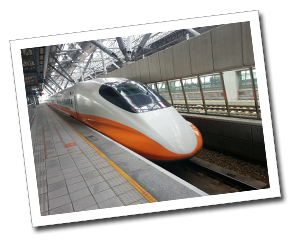 If you don't want to have your own vehicle and driver, (which gives you the greatest amount of flexibility), Taiwan's intercity train network is fast, reliable, safe and very hi-tech! Bullet trains will whiz you through the countryside at over 300km/h, which means if you're on a limited time-frame you can still see a lot of Taiwan in a short amount of time.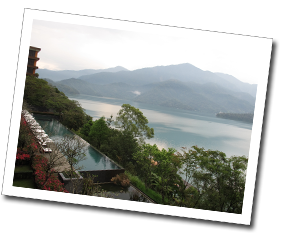 Heading south from Taipei is the beautiful Sun Moon Lake, which is the largest lake in Taiwan. This is a beautiful area with some lovely resorts dotted around the shoreline – for a taste of luxury I can highly recommend The Lalu resort in the town of Yuchi. Boat trips on the lake will give you a real great feeling of what this area is all about – which is nature and relaxation.
If you're looking into a fascinating insight into Buddhism in Taiwan, then there's two places that will satisfy your curiosity and are well-worth seeking out. Firstly, the Chung Tai Shan Monastery in Puli is a modern architectural masterpiece, and is also one of the tallest Buddhist structures in the world at 136 meters tall. Make sure you book a tour with one of the resident nuns to get the best out of a visit here. In contrast to this modern marvel is the Fo Guang Shan Monastery near Kaohsiung. This is a much more traditional monastery, however still a very beautiful and serene place.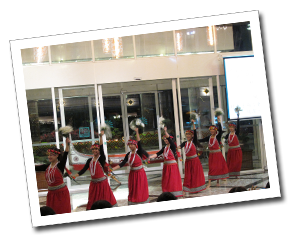 How does a long, relaxing soak in a natural hot spring "Japanese style" sound? It's a great way to relax at the end of a day's touring and the natural minerals in the spring water are very good for your skin. If this sounds like you, then make sure you visit Chihpen where you will find this in abundance as well as lots of local Aboriginal people belonging to various local tribes who carry on their traditions in the modern world.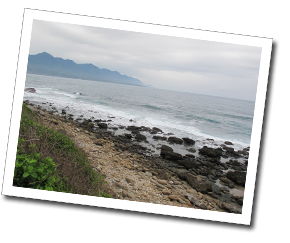 The east coast of Taiwan is an area of dramatic scenery, where the mountains run straight down into the sea.
It's also lovely to potter amongst the various art and craft shops run by local tribal people to find some beautiful hand-made souvenirs to bring home. A trip along the coastal road here is a must for anyone coming to Taiwan.
Not far from the city of Hualian, prepare to have your breath taken away as you arrive at the jewel in the crown of Taiwan – Taroko Gorge.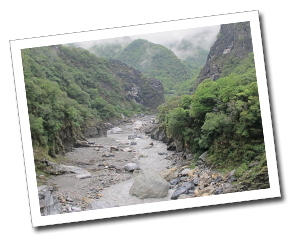 In indigenous tribal language, "Taroko" means "stunning and beautiful", and this is certainly an apt description. Massive cliffs rise above you, seemingly into the sky, whilst rivers rush and churn below you. There's a variety of walks you can do here from an hour or so and very easy to treks that are days-long and extremely challenging.
For a small island Taiwan manages to cram in so much diversity and things to do – mountains, oceans, beaches, gorgeous scenery, bustling cities, pristine national parks, hot thermal springs, great accommodation options including homestays with local families, shopping… and these are the just the things I managed to fit in on a trip of a few days!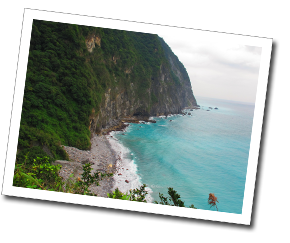 The local people are very friendly, helpful and accommodating and English is generally well-spoken and understood in Taiwan.
Being so close to Hong Kong it's a great stop-over destination if you're looking for somewhere a bit different to the norm. And with its compact size, you can fit so much in during a 4 or 5 day trip. In the first paragraph of this article I mentioned that Taiwan wasn't high on my "must do's" when it came to travel. Trust me – that was my mistake! Take my advice – Go to Taiwan! You won't regret it!