Chris & Chris Rizos are seasoned travellers who arranged a private tour with us in 2019 to visit two of their favourite countries; Cambodia and Laos.

Here's what they had to say about it their first holiday experience with Wendy Wu Tours:
Phnom Penh
Our trip began in Phnom Penh, where we were greeted by our guide Virak. Virak had learned his English by repeatedly watching films such as Crocodile Dundee, The Castle and Priscilla: Queen of the Desert. This helped to make our stay in Phnom Penh even more enjoyable!
'We tasted local food, and our lunch was delicious. Virak's unique 'Aussie' sense of humour was icing on the cake!'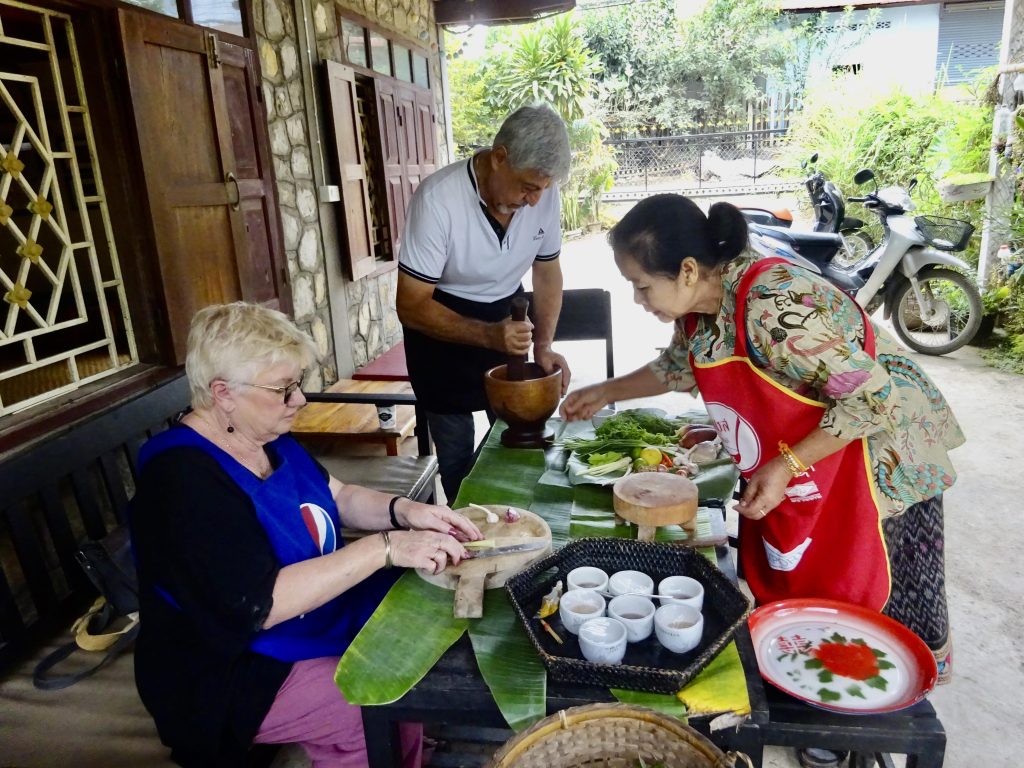 Virak took us to Koh Dach Island (Silk Island) where we met a local family. The family made us most welcome and recounted for us their sometimes-tumultuous lives and the country's recent fascinating and tragic history.
Tonle Sap tributary of the Mekong River
We boarded a small riverboat and sailed down the Tonle Sap tributary of the Mekong River for a relaxing 3 days/2 nights. Our new guide, Nasy and the staff onboard made every effort to make us feel comfortable, and we must say they succeeded! We had offshore excursions and fresh food was delivered to the boat daily. The chef was wonderful, and my favourite meal was the amok and barbequed fish.
'This boat experience wet our appetite for a future cruise on Wendy Wu's new riverboat up the Mekong River from Ho Chi Minh City.'
Luang Prabang
Luang Prabang is a beautiful city with a spectacular landscape and our local guide Paradon was charming, spoke excellent English and made our next eight days in Laos very enjoyable. Paradon took us to visit the Sun Bear Reserve for rescued animals, local markets, magnificent temples and the National Museum.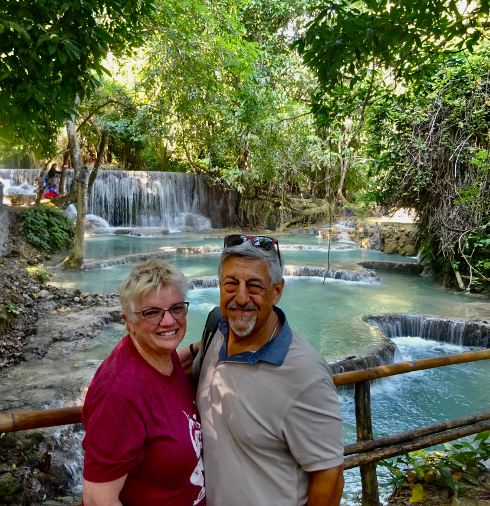 Vientianne
Vientiane is a large city and Paradon helped us make the most of our time there and explore the markets, Haw Phra Kew temple, the old Wat Sisaket, Patuxai Monument and the Kaysome Phomeivan Museum.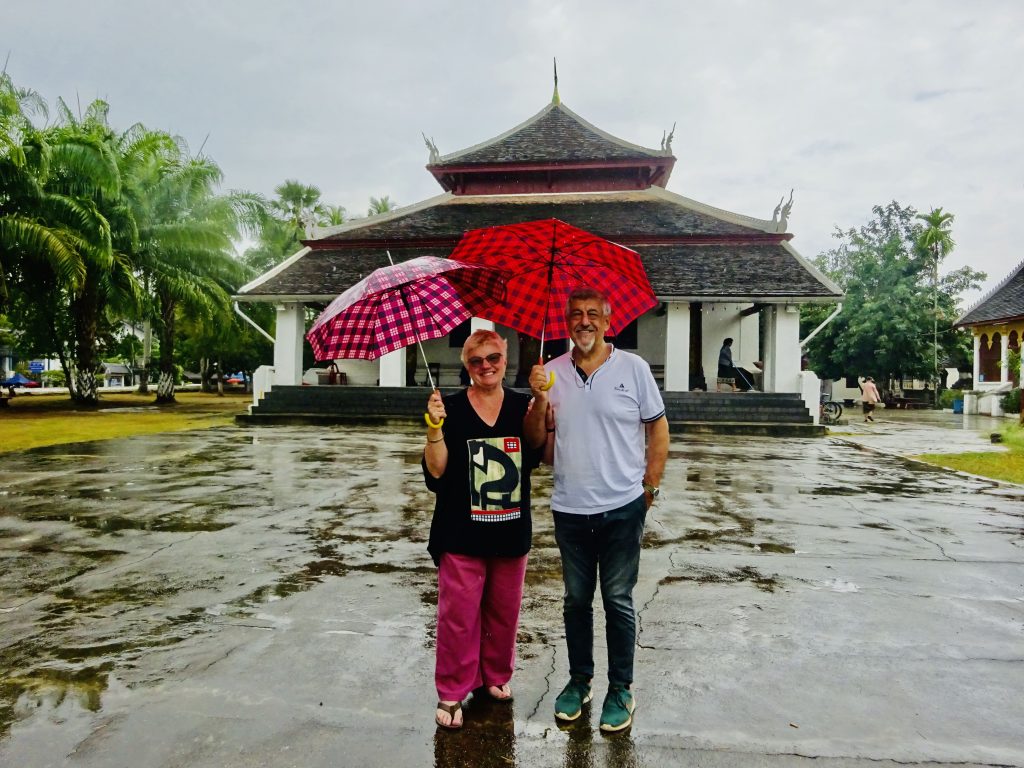 What was your favourite local dish?
The food everywhere was delicious and varied – some of the unforgettable dishes we tasted were buffalo ice-cream, seaweed with tempura mulberry leaves, buffalo lard and pumpkin and pork soup.
What were the highlights of your trip?
Our highlights included seeing a newborn water buffalo, exploring the local markets, having a massage and cooking some Laos food, and then taking it to the monks at a Buddhist temple.
What were the benefits of arranging your holiday with Wendy Wu Tours?
The information Wendy Wu supplied us before commencing the trip made things much easier for us.
We are independent travellers, so it was great that Wendy Wu Tours were very flexible. They accommodated our requests for specific hotels and free days so we could explore on our own. All of their guides were knowledgeable and charming, and the standard of accommodation booked was excellent.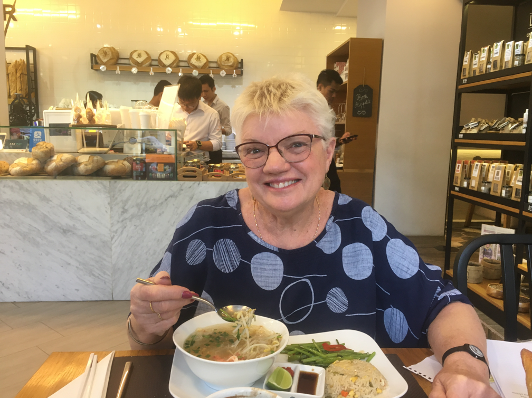 'During our trip we were driven in a small van through the countryside of Laos to the capital city of Vientiane, on the Thailand border. If we had tried to do this trip alone, we would not only have missed out on learning a lot from our guide Paradon, but it would have taken us a lot longer.'
Would you travel with Wendy Wu Tours again?
MOST DEFINITELY!
Covid-19 meant that we needed to postpone our planned travel with Wendy Wu to Central Asia this year. However, as soon as it becomes possible to travel again, we will be back travelling with Wendy Wu Tours.