Cambodia
Cambodia has long been associated with the brutal Khmer Rouge, but today the country has risen above its blood-tinted history to take its place as one of South East Asia's most up and coming places to visit. There is a truly eclectic mix of travel experiences from ancient monuments and exotic beaches to remote ethnic minority villages and city life, Cambodia always delivers an exhausting level of excitement.

Angkor, one of world's greatest civilizations at Angkor is the ultimate hook for every visitor to Cambodia, and its popularity grows by the day. Angkor Wat is the largest religious monument in the world but it is just one temple at the heart of a thousand others, and despite the volume of visitors, it never fails to impress. This en-vogue ancient temple city has remained the heart and soul of Cambodia for almost two millennia.

Siem Reap has developed over the years to cater for the visitors to Angkor's, although it has become an international hotspot, with a plethora of modern restaurants and upmarket hotels. Thankfully, the town has maintained much of its original charm, with old colonial shop fronts, misty lamp-lit streets and a bustling market area. It also offers access to the floating villages on the Tonlé Sap, the largest freshwater lake in South-east Asia.


Top Cambodia Tours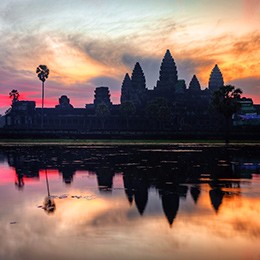 Around Cambodia

14 Days from

3,220pp
Cambodia has reinvented itself as a destination full to bursting with breathtaking temples, gorgeous beaches and a fascinating heritage. A laid-back and enticing land, the real pleasure comes from its ability to make you feel like an explorer again.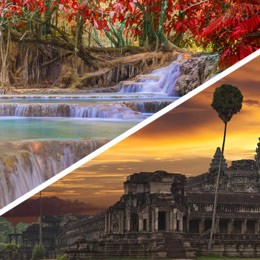 Laos and Cambodia Unveiled

17 Days from

4,760pp
Embark on an epic adventure through the rich heritage of Laos to Cambodia where you can confront a tragic past in Phnom Penh and find your inner explorer amongst the magnificent temples of Angkor.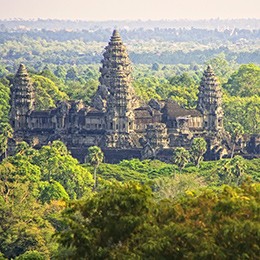 Classic Cambodia

5 Days from

On request
Combine the poignant history of Phnom Penh with the awe-inspiring temples of Angkor during this classic itinerary.
View All Cambodia Tours
Top places to see in Cambodia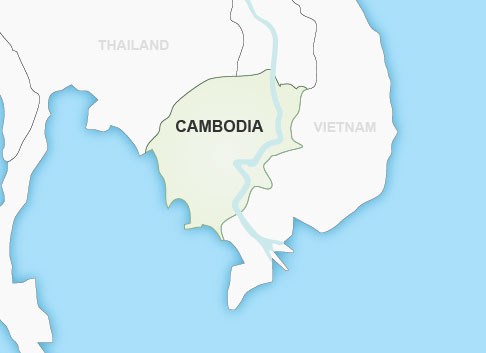 At a glance
Time difference: Australian EST -3 hours
Flight Time: Approx 7 hours
Visa Required: Yes
Currency: Cambodian Riel (KHR)
Tel Code: +855
Population: 14,453,680
Official Language: Khmer
Main Religion: Buddhism
Airlines: Singapore Airlines, Cathay Pacific, China Southern Airlines, Vietnam Airline
Other Countries
© 2016 Wendy Wu Tours, All Rights Reserved.
Wendy Wu Tours offers the best selection of tours to Asia. Wendy Wu Classic, Discovery & Deluxe Group Tours, Private and Tailor-Made Tours to Asia from Australia, New Zealand, the US and UK.
Offices in Sydney, Auckland, London, New York, Shanghai and Xian.