China
In its three millennia of existence, China has experienced its fair share of upheaval and revolution and even more than its fair share of innovation – the invention of paper, printing and the compass, to name a few, have had a massive impact on the development of the world. Today China is an ancient culture reinvented; whilst some aspects of life remain as they have for thousands of years, especially in rural areas, many aspects are being embellished by the new, with state-of-the-art modernity endemic in every town and city. Because of this the rewards of travelling through China are endless whether you come looking for ancient heritage or contemporary culture.

From the biggest, most magnificent sights on everybody's bucket list – the Great Wall and Terracotta Warriors to name a few, to languid pandas, vibrant mega-metropolises, serene landscapes and undiscovered corners, China is as diverse, complex and rich as a whole continent. Every province brings a new set of flavours to its cuisine and a new range of beliefs, philosophies and languages to its people – and all of it is ripe for exploration. The hardest bit is just deciding where to go first.

Top China Tours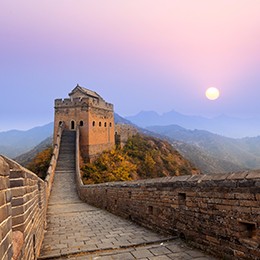 Wonders of China

16 Days from

5,460pp
China is a land of many wonders – both ancient and modern, natural and man-made. This hugely popular tour is a comprehensive journey through China's most iconic sights from the magnificent Great Wall to the mighty Yangtze River.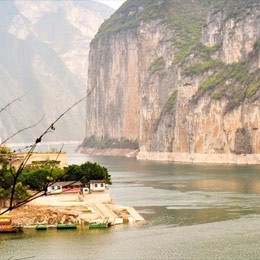 Majestic Yangtze

14 Days from

4,760pp
Savour the natural grandeur of the Three Gorges on a relaxing Yangtze River cruise – just one part of a wonderful tour that also includes China's enthralling cities of Shanghai, Xian and Beijing, plus the Giant Pandas of Chengdu.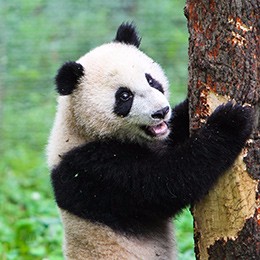 Magnificent China

22 Days from

6,060pp
China is home to a great number of magnificent and world-renowned sights. This tour incorporates them all – visit the pandas and admire the Great Wall and Terracotta Army, then cruise along the Yangtze and Li Rivers.
View All China Tours
Top places to see in China
Best time to visit