Mongolia
Mongolia was sealed off from the world for most of the 20th century, and the mention of the name conjures up preconceptions of remoteness and isolation. But now, Mongolia has opened up to the world, its inhabitants are travelling the globe and visitors are flocking to escape the modernity of everyday life. It is still a developing country with a basic infrastructure but this is all part of its alluring charm. Mongolia is vast, remote, but truly naturally beautiful.

Mongolians are aware of the unique natural beauty of their country, with rolling countryside, huge steppes, rugged mountains, pristine lakes, and a plethora of wildlife and livestock; it's an amazing wilderness experience. Their nomadic culture is also famous and most visitors will sleep in Gers (traditional felt yurts), and simply get back to nature. The friendly welcome they will receive may not be so famous, but it is second to none, and in today's world, it is refreshing to meet locals who are willing to open their doors and hearts to complete strangers.

While nomadic Mongols opt for the simple life, the locals in Ulaanbaatar are embracing modernity with every stride. The capital is changing at a breakneck speed and many Mongolians have embraced the global economy, capitalism, and consumerism into their everyday lives. Mongolia is keen to be part of the global community; by visiting you are contributing to the remarkable developments in this extraordinary land.

Top Mongolia Tours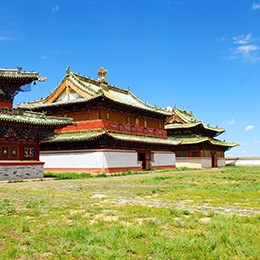 Mongolia and the Naadam Festival

24 Days from

11,340pp
This tour is a journey of discovery through the land of Genghis Khan, traversing the endless plains to explore sites of immeasurable beauty. Meet the lovely people and get involved in local festivities.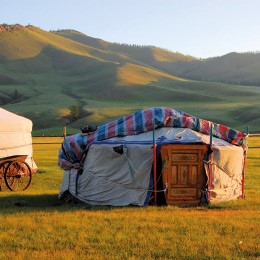 Mongolia Revealed

19 Days from

9,240pp
Delve into the rich culture and spectacular landscapes of Mongolia. Experience the Danshig Nadaam before traversing the stark beauty of the Gobi and the endless steppes and spending each night in the authentic surroundings of a ger camp.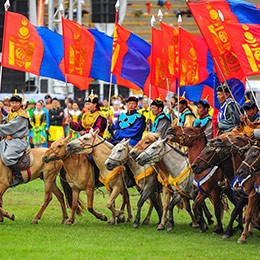 Naadam Festival

4 Days from

On request
The colourful festival of Naadam revolves around the 'three games of men' – wrestling, horse riding and archery. Taking place in mid-July, join the Mongolian people in cheering on their athletes.
View All Mongolia Tours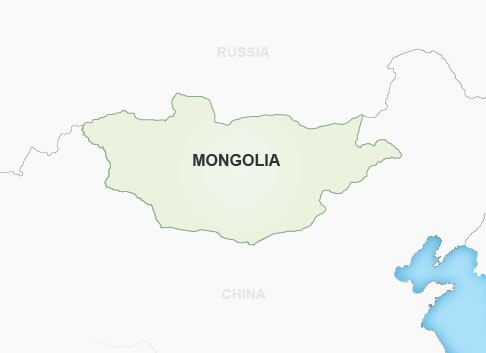 At a glance
Time difference: Australian EST -2 hours
Flight Time: Approx 13 hours
Visa Required: Yes
Currency: Mongolian Tugrik (MNT)
Tel Code: +976
Population: 3,086,918
Official Language: Mongolian
Main Religion: Buddhism
Airlines: Singapore Airlines, Cathay Pacific, China Southern Airlines, Vietnam Airlines, SilkAir, Dragonair
Other Countries
© 2016 Wendy Wu Tours, All Rights Reserved.
Wendy Wu Tours offers the best selection of tours to Asia. Wendy Wu Classic, Discovery & Deluxe Group Tours, Private and Tailor-Made Tours to Asia from Australia, New Zealand, the US and UK.
Offices in Sydney, Auckland, London, New York, Shanghai and Xian.