At a glance
Time difference: Australian EST -1 hour
Flight Time: Approx 10 hours
Visa Required: No
Currency: Japanese Yen (JPY)
Tel Code: +81
Population: 127,288,000
Official Language: Japanese
Main Religion: Shinto
Airlines: Cathay Pacific, Singapore Airlines


Meet the Experts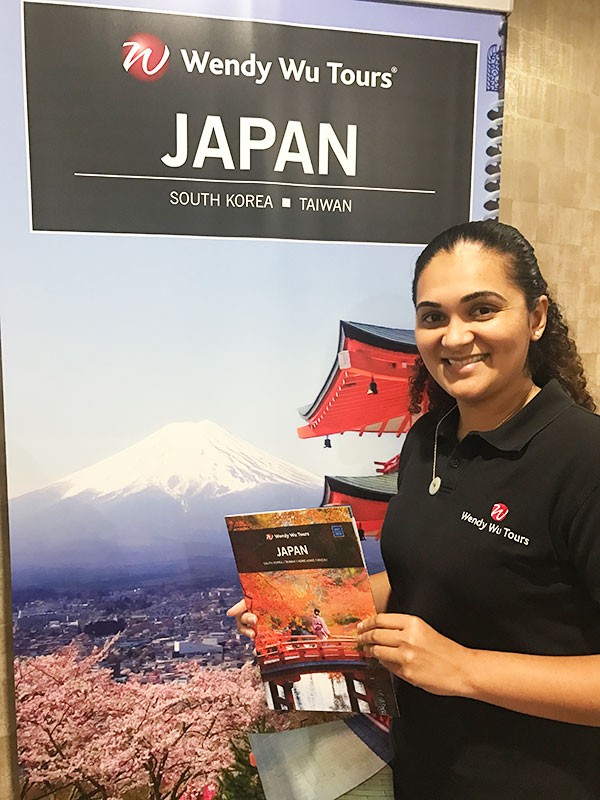 Andrea Barr, Japan Tailor-Made Specialist – Reservations Department
What do you love about Japan?
I love the people and the culture. Even in the busy cities, the Japanese people are polite and thoughtful. The culture is very eclectic – from traditional temples, shrines and geisha to crazy pop culture like robot restaurants, cat cafes and the youth mecca of Harajuku. I like that Japan keeps you guessing!
Must see locations:
Kyoto is my favourite city in Japan. In particular, wandering through the bright orange gates of the Fushimi Inari-Taisha Shrine and grounds of the Golden Pavilion should not be missed.
Favourite Japanese food?
The food in Japan is an art-form in itself. If I had to choose one dish, I would say Saikyo Yaki, which is a miso-marinated fish (generally salmon).
Other Countries