Mt Fuji
Mount Fuji is one of the UNESCO World Heritage Sites and it is Japan's highest mountain with a height of 3,776 meters. This nearly perfectly shaped volcano has been worshiped as a sacred mountain, and many artists in the early 19th century produced images which had a profound influence on the development of Western art.
Mount Fuji is an active volcano, which most recently erupted in 1708. It can be seen from Tokyo and Yokohama on a clear day and during the summer months the mountain will be still be capped with snow. Clouds and poor visibility often plague this mountain and block the view of Mount Fuji, and you have to consider yourself lucky if you get a good clear view. Visibility tends to be better during the colder seasons of the year than in summer, and in the early morning and late evening hours is better than during the middle of the day.
The best place to enjoy Mount Fuji is from the Fuji Five Lake Region at the northern foot of the mountain. If you have time, don't forget to bathe in the world famous hot springs! You'll feel rejuvenated and reinvigorated to enjoy the rest of your tour of Japan.
Top tours vising Mt Fuji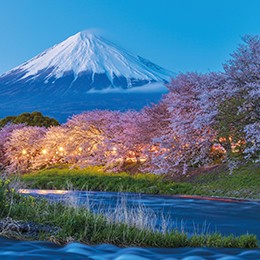 Discover Japan

14 Days from

10,280pp
Japan is a country of contrasts, where ancient gods rub shoulders with modern technology, skyscrapers give way to paddy fields and crowds disperse into the tranquillity of a classical garden. This tour is the perfect introduction to this fascinating archipelago.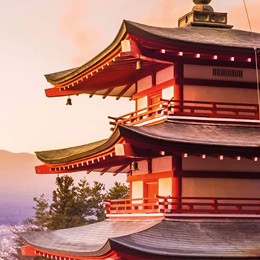 Essential Japan

12 Days from

9,280pp
Immerse yourself in the unique and fascinating culture of Japan. Encompassing the essentials with natural wonders, imperial heritage and mystical surprises, this tour incorporates a number of experiences that give your holiday a truly authentic edge.
View all Mt Fuji tours