India
India is like nowhere else on earth. It is the ultimate eclectic mix of sights, sounds, spirituality, and smells. Every expectation – be it of beauty, mysticism, poverty, or bureaucracy – will be outdone by what hits you when you arrive, and one visit will not be enough. The welcome you receive, wherever you go, will be warm and friendly and nothing will be too much trouble at any stage of your journey.

India's landscape is as diverse as its people and ranges from tropical beach paradises to primary forests of teak: to desert tundra's broken by forts ruled by princes: and to chilly foothills clad in tea plantations opening onto vistas of the world's highest mountain peaks.

The experiences you may encounter will be just as diverse, from being slowed down by herds of water buffalo crossing the road; hearing the perpetual blowing of car horns 24/7; avoiding monkey's as they try to steal food from your rucksack; playing cricket with the locals in the heat of the day; to counting how many people are hanging on the outside of your train as it leaves the station!

India is embracing modernity with open arms and is the foundations for its recent economic boom but religion still remains the backbone of Indian society and it continues to provide a source of both social harmony and sporadic tension. Tourism Today is booming in India, not just with western visitors, but domestic tourism is thriving as middle class Indian's discover a new found wealth as their economy continues to prosper.

Top India Tours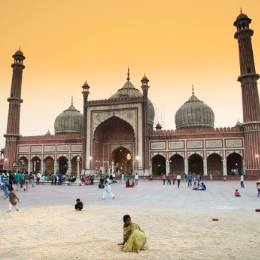 Golden Triangle

9 Days from

3,790pp
The best way for a first-time visitor to experience India's must-see destinations. Discover the contrasts of Old and New Delhi. Travel to the historic city of Agra to see the Taj Mahal. Explore the beautiful palaces and architecture of Jaipur.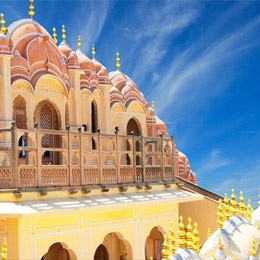 Grand Tour of India

28 Days from

11,090pp
Become acquainted with one of the most vibrant countries in the world. Embark on a journey, from the deserts of Rajasthan in the north, to the backwaters of Kerala in the south to experience the land of extraordinary contrasts.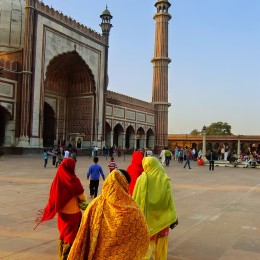 Enticing India

22 Days from

8,090pp
Take an unforgettable adventure through northern India, bursting with colourful characters, cultural wonders and intriguing history. Witness the region's long-standing traditions and rituals.
View All India Tours
Top places to see in India