Taj Mahal
The Taj Mahal is, simply, as breathtaking as the stories say. India's most iconic building, a monument to love, and mausoleum to a favourite wife, the Taj Mahal is built entirely from white marble, its exquisite symmetry mirrored only by the reflecting pool that runs down the centre of its gardens. It was built by Shah Jahan for his third wife Mumtaz Mahal who used a purported 20,000 stone carvers, masons and artists. Striking as it is from a distance the building's beauty is also in its detail – semiprecious stones, intricate carvings and calligraphic verses from the Koran grace the main mausoleum. Shah Jahan, imprisoned by his son just down the river in Agra Fort, lived out his days with a view of the Taj Mahal before he himself was interred inside with his wife.
Top tours visting the Taj Mahal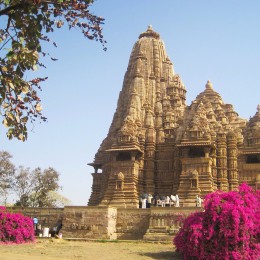 Essence of India

19 Days from

10,350pp
Travel through history, discovering ancient sites and learning about royal traditions. Journey through Rajasthan, filled with magnificent forts and palaces. Discover the beauty of the unique temples and have a spiritual experience in Varanasi.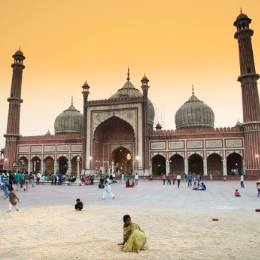 Golden Triangle

9 Days from

3,790pp
The best way for a first-time visitor to experience India's must-see destinations. Discover the contrasts of Old and New Delhi. Travel to the historic city of Agra to see the Taj Mahal. Explore the beautiful palaces and architecture of Jaipur.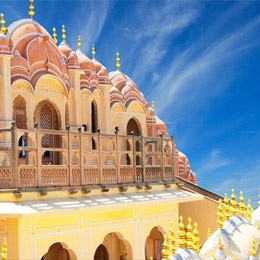 Grand Tour of India

28 Days from

11,090pp
Become acquainted with one of the most vibrant countries in the world. Embark on a journey, from the deserts of Rajasthan in the north, to the backwaters of Kerala in the south to experience the land of extraordinary contrasts.
View all Taj Mahal tours
Other places to see nearby