Bhutan
Bhutan is traditionally known as Drukyul, hence the country is often poetically known as the 'land of the thunder dragon'. This small Himalayan kingdom is wedged between the vast territories of Tibet to the north and India to the south and it straddles an important continental divide, where the Buddhist culture encounters the largely Hindu and Nepalese culture of the subtropical Duars.

Acutely aware of the linguistic, ethnic and social problems that this culture clash has engendered in neighbouring Sikkim and in distant Ladakh, the successive kings and royal government of Bhutan have sought to maintain national unity by preserving their unique cultural heritage, which underpins sustainable economic development, and has as its objective 'gross national happiness'. Bhutan's success in accepting modernization while preserving the best of its traditions may hopefully serve as a model for Tibet's own future development.

Top Bhutan Tours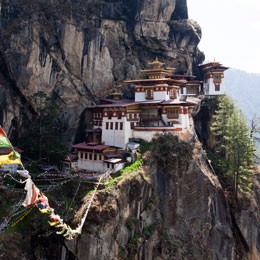 Himalayan Kingdoms - Sikkim & Bhutan

24 Days from

9,590pp
Take an incredible journey through Sikkim and Bhutan. Sikkim sits in the shadow of the world's highest mountains. Bhutan's rich Buddhist culture permeates everyday life.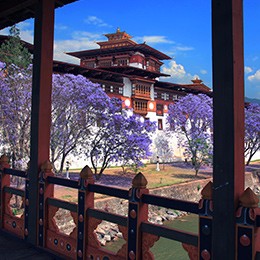 Land of the Thunder Dragon

7 Days from

On request
Take a trip through Bhutan, one of the most intriguing, rarely-visited and unique countries on the planet.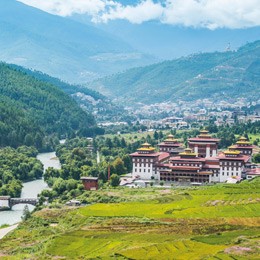 Bhutan Short Stay

5 Days from

On request
Feel the warm embrace of the Bhutanese people in this nation that values happiness over wealth.
View All Bhutan Tours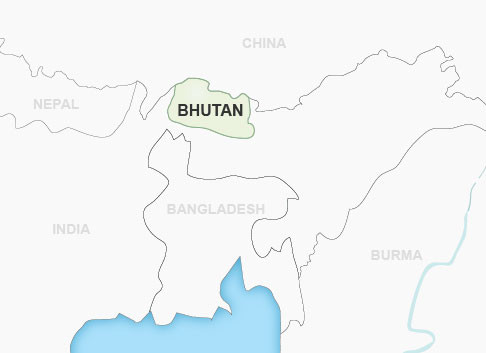 At a glance
Time difference: Australian EST -4 hours
Flight Time: Approx 10 hours
Visa Required: Yes
Currency: Bhutanese Ngultrum (BTN)
Tel Code: +975
Population: 699,847
Official Language: Dzongkha
Main Religion: Buddhism
Airlines: Vietnam Airlines, Singapore Airlines, Qantas Airways,

Other Countries
© 2016 Wendy Wu Tours, All Rights Reserved.
Wendy Wu Tours offers the best selection of tours to Asia. Wendy Wu Classic, Discovery & Deluxe Group Tours, Private and Tailor-Made Tours to Asia from Australia, New Zealand, the US and UK.
Offices in Sydney, Auckland, London, New York, Shanghai and Xian.