Laos
Laos, is a beautiful country with a great deal to offer. It typifies the traditional mystical images of South East Asia, with saffron-robed monks, rickety old bicycles, and golden temples, with a backdrop of tropical river islands, remote villages, stunning rice paddies, and held together by the mighty Mekong River. Despite all this, it is the overwhelming friendliness of the people which leaves a lasting impression.

Laos has so far survived the redevelopment, which has overpowered its neighbours in recent years. Traditional simple wooden village homes, colonial-era shop houses, and mouldering monasteries all remain and traditional customs are also firmly intact including monks collecting alms at daybreak and traditional looms weaving richly coloured silk can be heard in most villages.

Laos is the most bombed country per capita in the world, but it doesn't faze the locals who transform bomb casings into flower pots and bomb craters into fish ponds. Other fascinating places to visit include Wat Phou, and the Plain of Jars continues to fascinate visitors with its stone urns and catastrophic war history.

Top Laos Tours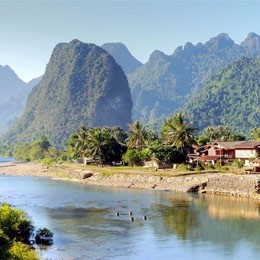 Highlights of Laos

14 Days from

4,340pp
Laos has remained the most pristine and culturally-intact country in Indochina. Experience the old-fashioned charm of its cities, explore untouched landscapes, and meet the incredibly friendly people, who have faced adversity yet still maintain a smile.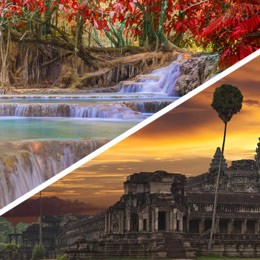 Laos and Cambodia Unveiled

17 Days from

4,760pp
Embark on an epic adventure through the rich heritage of Laos to Cambodia where you can confront a tragic past in Phnom Penh and find your inner explorer amongst the magnificent temples of Angkor.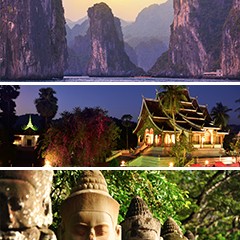 Heart of Indochina

19 Days from

8,460pp
A multitude of delights await you in Vietnam, Laos and Cambodia as you enjoy this comprehensive tour and its deluxe touches. Uncover affecting history, immerse yourself in rich culture, and savour the simplicity of life in the wonderfully contrasting landscapes of the region.
View All Laos Tours
Top places to see in Laos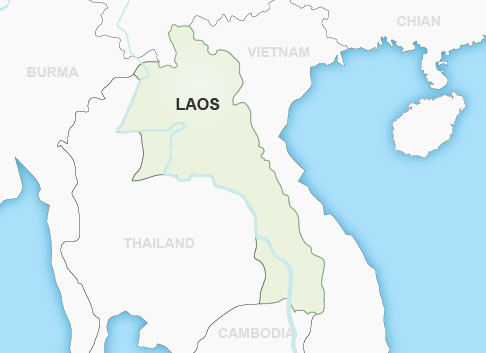 At a glance
Time difference: Australian EST -3 hour
Flight Time: Approx 10 hours
Visa Required: Yes
Currency: Lao Kip (LAK)
Tel Code: +856
Population: 6,514,432
Official Language: Lao
Main Religion: Buddhism
Airlines: Vietnam Airlines, Singapore Airlines, Qantas Airways
Other Countries
© 2016 Wendy Wu Tours, All Rights Reserved.
Wendy Wu Tours offers the best selection of tours to Asia. Wendy Wu Classic, Discovery & Deluxe Group Tours, Private and Tailor-Made Tours to Asia from Australia, New Zealand, the US and UK.
Offices in Sydney, Auckland, London, New York, Shanghai and Xian.