Beijing
Beijing is the capital of the People's Republic of China. Its name literally translates as 'northern capital' due to its location on the north China plain and is one of the four Ancient Capitals of the Middle Kingdom. It has been the Chinese capital for most of the previous 500 years with the Forbidden City as the seat of power during the Ming and Qing Dynasties.

You'll find seven UNESCO World Heritage Sites here, so Beijing is a real historical treasure trove, filled with imperial palaces, religious structures, and political relics.
It is also a city of contrasts, where the medieval hutong lanes nestle under the towering skyscrapers of the modern urban centre; where the bustling, vibrant roads clash with the serene calm of the Houhai Lakes; where the majestic Great Wall sits peacefully amongst lush vegetation to the north of the city.

Beijing has a seasonal climate, giving the city four distinct seasons. Spring and autumn offer the most pleasant weather for sightseeing; with clear, blue skies, cooling breezes and warm temperatures. Winter, though a bit chillier, offers the clearest skies all year round, perfect for any camera enthusiast.
Whenever you visit, Beijing has something for you!
Top tours visiting Beijing
A China Experience

10 Days from

3,180pp
The quintessential experience, this introductory tour offers a glimpse of China's glorious past, fascinating present and bright future with visits to the exceptional and contrasting cities of Xian, Beijing and Shanghai.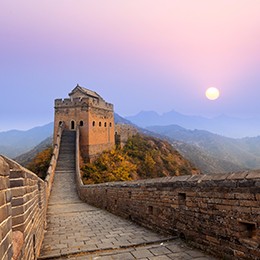 Wonders of China

16 Days from

5,460pp
China is a land of many wonders – both ancient and modern, natural and man-made. This hugely popular tour is a comprehensive journey through China's most iconic sights from the magnificent Great Wall to the mighty Yangtze River.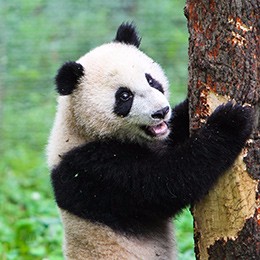 Magnificent China

22 Days from

6,060pp
China is home to a great number of magnificent and world-renowned sights. This tour incorporates them all – visit the pandas and admire the Great Wall and Terracotta Army, then cruise along the Yangtze and Li Rivers.
View all Beijing tours
Places to see in Beijing