Siem Reap
Siem Reap is the world-famous gateway to the fascinating Temples of Angkor, and its pulsating heart makes it a fun place to stay for a few days.
It has developed over the years to cater for the visitors to Angkor's, although it has become an international hotspot in its own right with old colonial shop fronts, misty lamp-lit streets and a bustling market area. Away from the centre, you'll be able to discover more of the local life with a boat ride to the floating villages and stilt houses of Tonle Sap Lake. As the sun starts to lower in the sky you can return to the vibrancy of Siem Reap with its wealth of lively bars and restaurants.
All visitors to Siem Reap will visit The Temples of Angkor, one of the most impressive sights on earth, and is the eighth wonder of the world. The site comprise one of the most extensive temple complexes in the world with each of the buildings having its own unique style which means that every temple is a new discovery. The jungle setting just adds to the feeling that you are truly stepping back in time.
Top tours visiting Siem Reap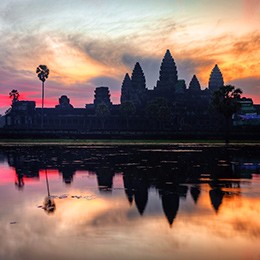 Around Cambodia

14 Days from

3,220pp
Cambodia has reinvented itself as a destination full to bursting with breathtaking temples, gorgeous beaches and a fascinating heritage. A laid-back and enticing land, the real pleasure comes from its ability to make you feel like an explorer again.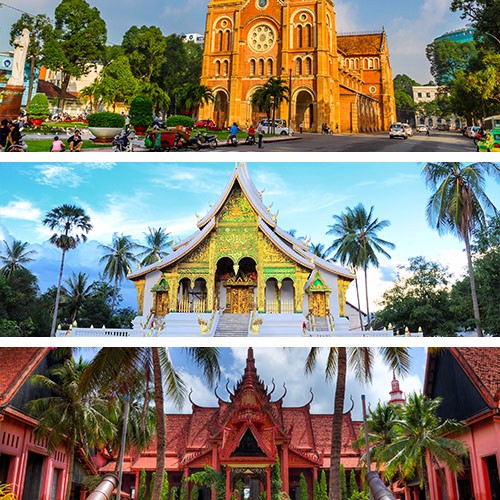 Grand Tour of Indochina

27 Days from

6,680pp
Witness the traditions, scenery and sights of Vietnam, Laos and Cambodia. Stand astounded by the intricacies of Angkor, the majesty of Halong Bay and the tranquility of Luang Prabang.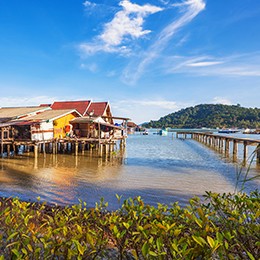 Indochina Delights

16 Days from

4,680pp
Venture deep into the heart of Indochina, traversing the Southeast Asian peninsula through the vastly contrasting landscapes and fascinating heritage of three magnificent countries – vivacious Vietnam, enchanting Laos and captivating Cambodia.
View all Siem Reap tours
Places to see in Siem Reap