Lunar New Year celebrations are well underway across Australia, and the Year of the Monkey begins today.
In China, Chinese New Year is an immense celebration, which is centuries old and lasts for seven days. Celebrated in Chinese communities the world over, the festival is a time for families. Enjoying traditional cuisine, cleaning their houses to wash away bad luck, spruce up their doors and windows with red paper decorations and spread good fortune by giving relatives money in red envelopes. Millions of people travel back to their family home from where they work, creating the largest mass migration of people in the world.
In 2016, the Year of the Goat/Sheep ends and the Year of the Monkey begins. If you're born in the Year of the Monkey you do well in your careers and life objectives, as well as being mischievous. You're also intelligent and highly versatile. However, in China, the Year of the Monkey is known to be one of the most unlucky.
Celebrate The Year Of The Monkey For Yourself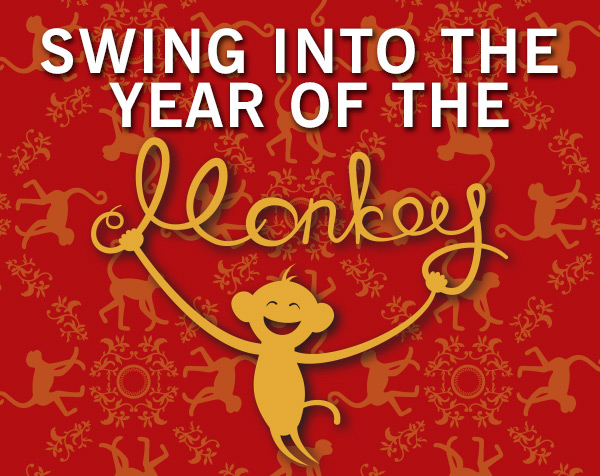 If you are in Australia, both Sydney and Melbourne have huge celebrations. Either taking place in Chinatown or throughout the city and suburbs. With plenty of delicious food on offer, lively entertainment and colourful parades.
Alternatively, why not celebrate Chinese New Year in the land of its origin. We can make that happen with our brand new Chinese New Year 2017 tour. Take in a dazzling show of fireworks from a cruise on Victoria Harbour, Hong Kong, before exploring mainland China and its iconic sights, including The Great Wall and the Terracotta Warriors. Consider extending your tour with a Harbin Ice Festival Short Stay – check out the famous display of ice sculptures, with thousands of spectacular ice carved animals, plants and buildings all brought to life in the beautifully illuminated festival grounds.
Take a look below to see which Chinese Zodiac animal you are.