Want to experience the best of Asia and be pampered with luxury along the way? Our new Deluxe Collection can do just that!
With twelve specially crafted deluxe tours featuring luxury at its forefront. Stay in deluxe accommodation, travel with smaller, more intimate groups and have more 'me' time for personal exploration of the fantastic destinations. Experience all of this while you are wowed by the unique, exclusive experiences included in our Collection. Here are a few of the team's top pics chosen from the exclusive range of experiences.
Drink Champagne on the Great Wall
China's Great Wall stretches almost 9,000 kilometres, so it can be baffling trying to figure out which section to visit, and some parts are busier than others. On our Deluxe Collection tours, we take you to a part of the wall where you can get away from the crowds. Where you can capture that special photo of your Great Wall experience. Sound good? But wait, there's more! We've also arranged for you to toast the moment with a glass of Champagne.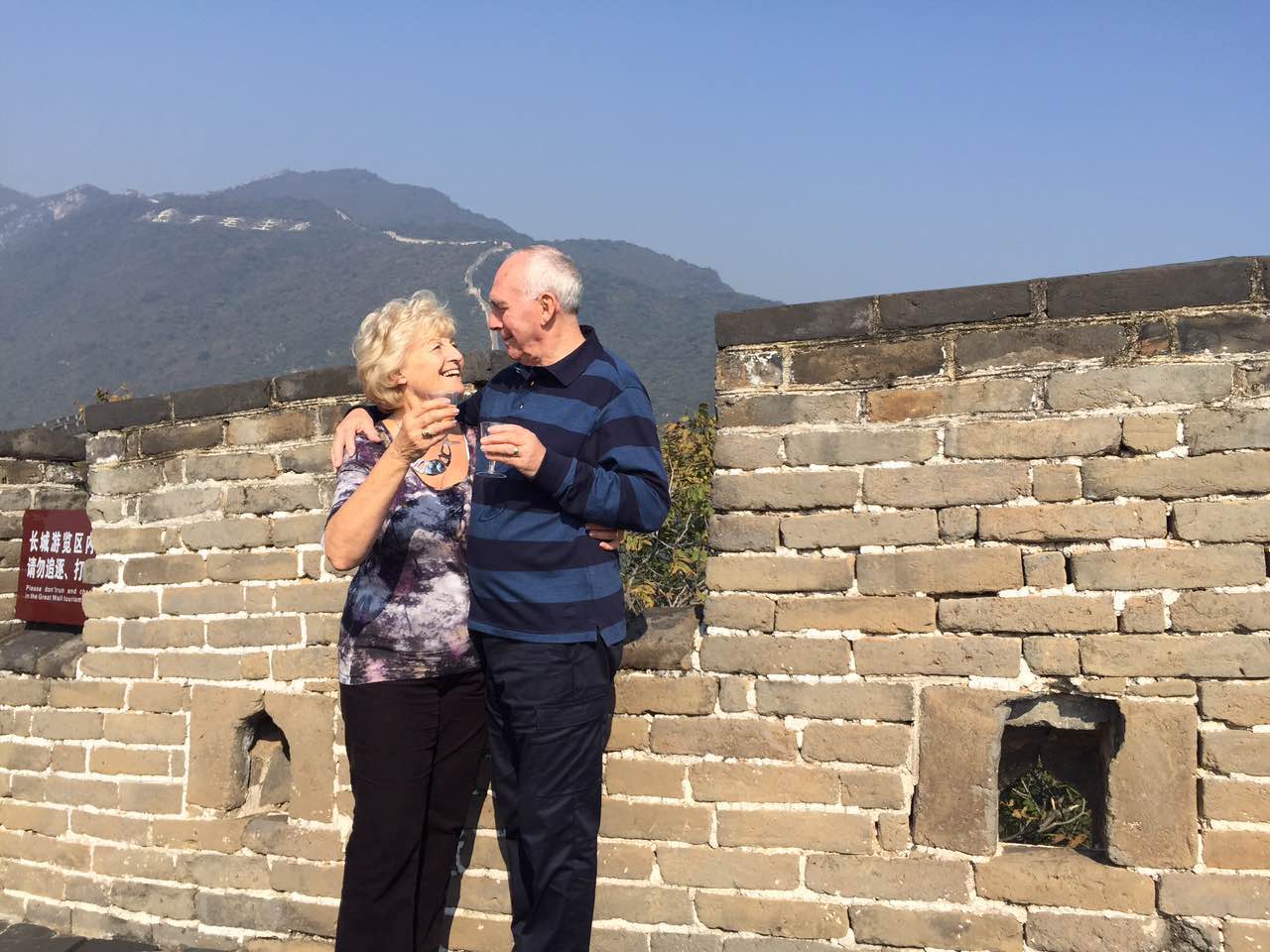 Meet the Warriors with an expert
China's ancient capital, Xian, is home to the impressive and orderly rows of soldiers and their stallions that make up the Terracotta Warriors. This sculpted army is spectacular not only for its size and for the intricate detail of each defender; there is so much more to the story behind its origins. We'll introduce you to this marvel through one of the members of the excavation team who was there at the moment the army was first discovered. Giving you an inside perspective and a truly unique insiders' experience.
Experience the ceremony of Tak Bat
As the sun rises, Luang Prabang comes alive with monks taking to the streets in orange robes as they walk through the town in an uninterrupted line, collecting alms (food offerings). This is an experience not to be missed! Join in with the locals and witness this magical moment first hand.
Watch the 'AO Show' at Saigon's colonial Opera House
Saigon's magnificent Opera House (the Municipal Theatre of Ho Chi Minh City) is an ornate example of French colonial architecture, standing proud in the centre of Saigon, as motor-scooters whiz by, loaded up with Vietnamese families going about their daily life. As you step inside, leave any expectations of seeing a stereotypical "cultural performance" at the door. The amazing experience that is the AO show is filled with acrobatics, athleticism and theatrical visuals. Taking you on a theatrical journey through daily life in Vietnam, from rural roots towards urbanisation, all set to captivating music. This is the way to witness Vietnamese culture in style.
Mehrangarh Fort
Sitting atop a hill on the outskirts of the blue city of Jodhpur is Mehrangarh Fort. Upon arrival at this formidable structure, it is easy to see why this is one of Rajasthan's most magnificent citadels. Enjoy a glass of Champagne as you admire the impressive architecture. Followed by a private tour with one of the fort's curators. Round off the evening with an exquisite meal.
Marvel the mighty Mount Fuji
Be sure to charge the camera battery before you head to this mighty mountain. Take in breathtaking views of one of the most iconic images of Japan, Mount Fuji. At 2,400 metres, known as the 5th Station, be blown away by the panoramic vistas surrounding Mt Fuji. In between taking some of the most memorable photos of your trip, you'll be sipping on a cold glass of Japanese sake.
Watch Geisha in training perform traditional arts
Japan is a land of ancient temples, stunning natural scenery and towering modern skyscrapers. However, it is the culture that makes Japan what it is today. The age-old tradition of Geishas are a part of the culture that is quintessentially Japanese and a tradition you do not want to miss. Spend an evening seeing a traditional Maiko (apprentice Geisha) perform Japanese dance and song while dining on traditional cuisine.
If you are a discerning traveller, these meticulously designed, deluxe journeys will immerse you in a journey that will bring Asia to life. They are truly inspirational tours and we look forward to giving you the opportunity to experience such magical destinations in this way. Explore more of our Deluxe Collection here and don't miss out on any special offers.