Deluxe Collection Tours
Welcome to our Deluxe Collection – a series of meticulously designed, luxury journeys featuring truly distinctive and immersive experiences that bring the region to life.

Sip Champagne on the Great Wall of China, gain a first-hand account of current excavation projects at the Terracotta Warriors, cruise on Halong Bay in pure luxury, get hands on with a Vietnamese cooking class and savour a cocktail on a rooftop bar with an enviable view over Shanghai's Huangpu River.

Travelling in groups of no more than 18, luxury hand-picked hotels, and sumptuous dining – these are just some of the features of our luxury journeys.


Why Choose a Deluxe Collection Tour?
Sumptuous dining experiences
Exclusive sightseeing
Deluxe cruising
Unique experiences
Small group sizes
Champagne moments

See Asia in Style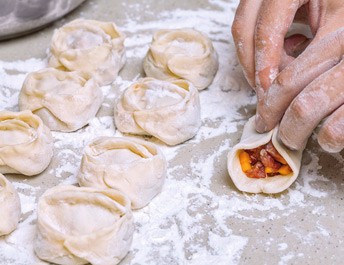 Tasting the local cuisine is a highlight for most travellers; food is a pathway to the heart of every culture.

Our Deluxe Collection includes unique dining opportunities, designed to complement the authentic and delicious cuisine of each region.
Our Deluxe Collection tours can be experienced in the knowledge that you'll be staying in handpicked luxury hotels in the best possible locations.

We have carefully selected the best deluxe hotels throughout Asia, including brands such as Shangri-La and Sheraton, so at the end of a captivating day's touring you can relax in the comfort of sumptuous surroundings.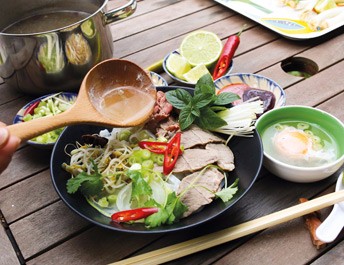 Our Deluxe Collection has been thoughtfully designed and thoroughly researched to bring you a range of once-in-a-lifetime experiences, many of which are entirely exclusive to us.

Sip Champagne on the Great Wall, enjoy a hands on cookery class with expert chefs in Vietnam, and take a tour with the curator of Rajasthan's most impressive fort. Our Deluxe Collection itineraries are filled with many of these special touches.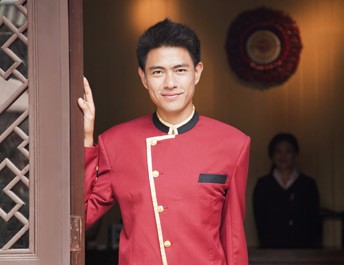 Experience our Deluxe Collection tours with the knowledge that we've taken care of everything. Your tour guide is nothing short of remarkable and will be there for you 24 hours a day, taking care of your every need and doing whatever they can to make your experience exceptional.

And just to make sure you really don't have to lift a finger we'll make sure your luggage is delivered from the coach right to your hotel room. We even offer a mid-tour laundry service.
© 2016 Wendy Wu Tours, All Rights Reserved.
Wendy Wu Tours offers the best selection of tours to Asia. Wendy Wu Classic, Discovery & Deluxe Group Tours, Private and Tailor-Made Tours to Asia from Australia, New Zealand, the US and UK.
Offices in Sydney, Auckland, London, New York, Shanghai and Xian.