Central Asia
Central Asia is home to fabled cities, market bazaars and striking architecture. It conjures images of mystery and intrigue, and centuries-old traditions. Take a journey along the Silk Road, a trading route dating back to ancient civilisation.

Kyrgyzstan is tucked into the heart of Central Asia. You will pass traditional yurt homes, spectacular glaciers, and with 90% of Kyrgyzstan above 1,500m, the snow-capped Tian Shan (Heavenly Mountains) will appear around every corner.

Uzbekistan in contrast, has a rugged and rocky landscape with deserts, mountains and valleys interspersed with pockets of fertile, green land.

Experience abundant ancient culture, intriguing relics, traditional Islamic architecture, friendly local people and stunning scenery; a journey through Central Asia will satisfy the most curious of travellers.
Top Central Asia Tours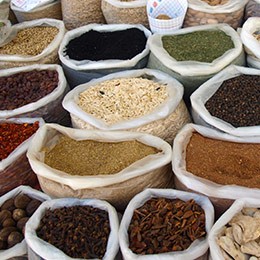 Road to Samarkand

26 Days from

9,980pp
Journey through the heart of Central Asia crossing beautiful deserts and mountain landscapes. Discover ancient cities full of intricate Islamic architecture, thriving bazaars and a mystical old-world atmosphere, all linked with the legends of the Silk Road.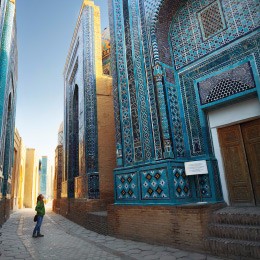 Heart of Uzbekistan

8 Days from

On request
Uzbekistan's spectacular countryside and classic Islamic architecture make this nation a visual delight. The city of Bukhara has a history dating back over 1,000 years, and its architectural wonders offer a glimpse of pre-Russian traditions.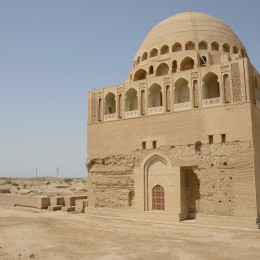 Ancient Turkmenistan

5 Days from

On request
Spirituality, tradition and natural beauty are the notable features of this little-known Central Asian country. Turkmenistan has forged a new identity, characterised by its beautiful mosques, ancient archaeological sites and warm, hospitable people.
View All Central Asia Tours