South America
A continent that conjures up images of conquistadors, ancient civilisations and deep dark jungle, South America is certainly a land full of adventure. From the colossal peaks of the Andes to the vibrant sands of Rio's world renowned beaches, South America runs on a rhythm of its very own, full of passion, colour and fun.

Throughout the continent you'll find reminders of civilisations of time gone by. This is particularly true of Peru, the stronghold of the Incas. Around the Incan-come-colonial city of Cusco you can't move for ruins, including the world famous Machu Picchu, the archaeological crowning jewel of the continent. Voted one of the new 'Seven Wonders of the World', Machu Picchu, in its classical Incan style, has become one of the planet's greatest sights.

South America is home to a wealth of incredible landscapes, from skyscraping peaks to endlessly tumbling waterfalls. Iguaçu Falls, on the border of Argentina and Brazil, is one of the largest waterfalls in the world spanning 2.7 kilometres, and can be viewed from both the Brazilian and Argentinian sides of the border. Other natural wonders include Lake Titicaca, a place that is spectacular not only for its mountain-based scenery but the culture and legend that is a mainstay of its banks and islands.
Top South America Tours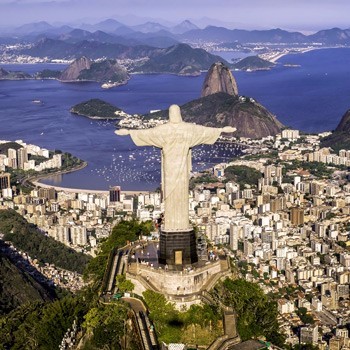 South American Trails

18 Days from

On request
Experience the very best bits of South America on an incredible adventure that encompasses Incas and Iguazu, soaring peaks and sumptuous steak and all that's inbetween finishing with a bang in the spirited city of Rio de Janeiro.
View All South America Tours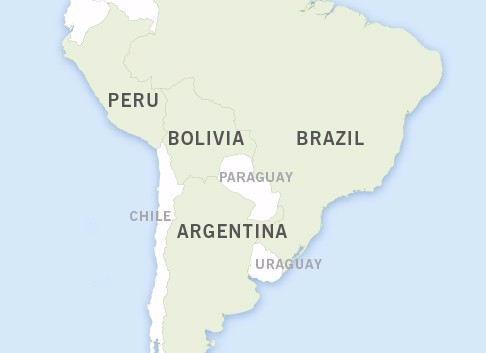 At a glance
Time difference: From Australian EST -10 in Peru to Australian EST -8 in Rio
Visa Required: No
Currency: Peru: Nuevo sol, Bolivia: Boliviano, Argentina: Peso, Brazil: Real
Tel Code: Peru: +51, Bolivia: +591, Argentina: +54, Brazil: +55
Official Language: Spanish and Portugese
Religion: Roman Catholic
© 2016 Wendy Wu Tours, All Rights Reserved.
Wendy Wu Tours offers the best selection of tours to Asia. Wendy Wu Classic, Discovery & Deluxe Group Tours, Private and Tailor-Made Tours to Asia from Australia, New Zealand, the US and UK.
Offices in Sydney, Auckland, London, New York, Shanghai and Xian.