Potala Palace
The Potala Palace, towering above the city atop Marpo Ri, will be one of the most extraordinary sights of your visit to Lhasa. The enduring symbol of Tibet, the colossal landmark was the seat of the Tibetan government and home of the 5th to 14th Dalai Lamas. Today, though it is considered a shell of its former magnificence, the Potala, and its rich tapestry of history, is still astounding.
The fortress like building climbs 13 stories and houses over 1000 rooms; most of these are not open to the public, but those that are filled with treasures. Join the groups of awe-struck Tibetans who you'll find wandering from room to room and leaving offerings in the chapels and before statues. Visit the private apartments of the 13th and 14th Dalai Lamas to get a glimpse of what life was like in the palace, whilst the views from the rooftop are unsurpassed.
Top tours visting Potala Palace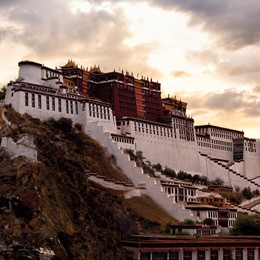 Tibetan Wonders

24 Days from

7,760pp
Journey through the diverse landscapes of Yunnan Province up to 'the roof of the world' where you will experience the many wonders of Tibet. Admire ancient monasteries and Himalayan vistas before taking in the ultimate view of Everest.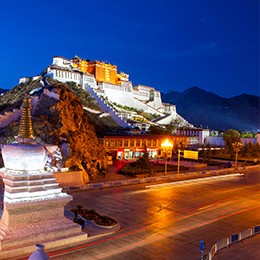 China & Tibet Discovery

16 Days from

6,660pp
Journey to the roof of the world to uncover the mysteries of Tibet in the incredible city of Lhasa. Enjoy the very best cultural, historical and natural treasures that China has to offer – from the Great Wall to the Yangtze River.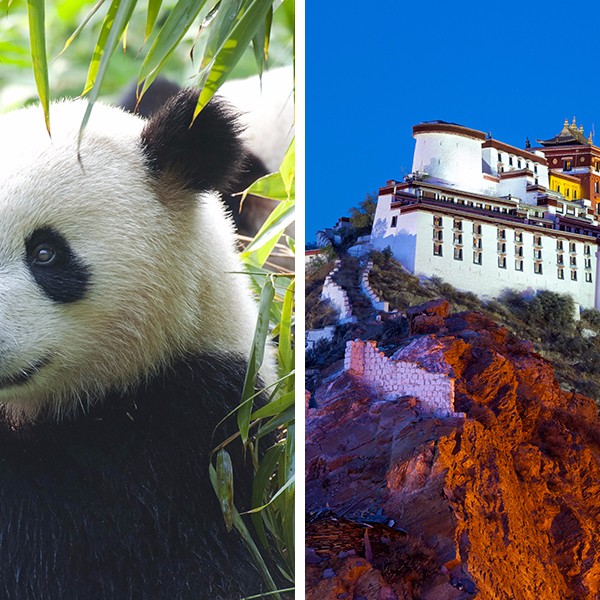 Himalayan Adventure

21 Days from

8,580pp
Embark on a journey of extremes, striking across the starkly beautiful landscapes of Tibet, on the roof of the world. Then discover the verdant and chaotic valleys of Nepal under the ever watchful gaze of the mighty Himalayas.
View all Potala Palace tours
Other places to see nearby